factors to consider when
buying a new sofa
Buying a new sofa isn't the sort of thing you do on a daily or even annual basis. A new sofa only comes along once every few years, and it's a very big decision in every sense of the word. Sofas aren't cheap if you're looking for quality that will last, and they also take up a lot of space in your living room and can become a focal point for the entire space. For those reasons alone, it's important you think long and hard about the decision to ensure you make the right choice.

So if you're considering purchasing a new sofa, armchair, or entire suite, here are some of the top things you need to think about before you part with your money.

Try Before You Buy
Before bringing it into your home, you'll want to know exactly what it is you're getting. For this reason, we'd definitely recommend that you go for a 'test drive' of your sofa. In the same way you would test out a mattress for comfort, you should visit the showroom and sit on a few sofas before you reach any conclusions.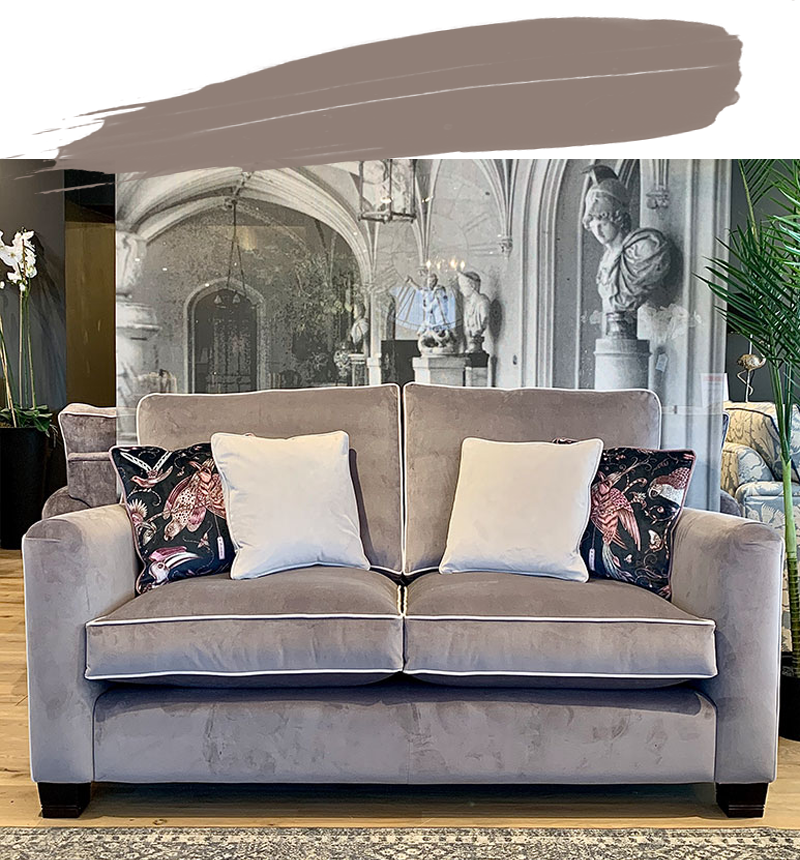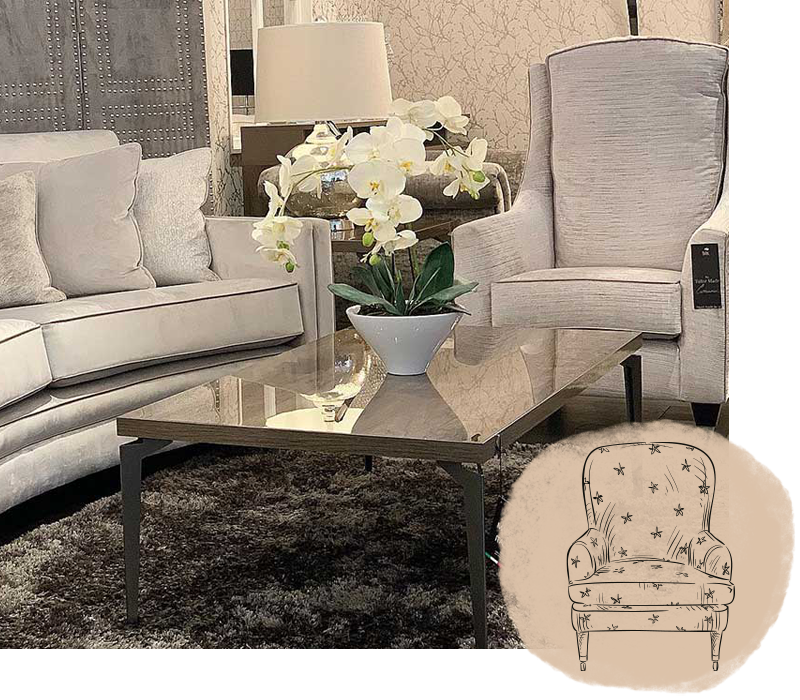 Seat depths, back heights and cushion firmness will vary from model to model, and we all have our preferences when it comes to how a sofa feels. Don't be afraid to go around and 'bottom test' a few sofas. It's the only way to find out if you'll be comfy and have all the leg room you need from your new seating. You can visit our showroom to find your new perfect sofa.
The Importance of a Good Frame
Your new sofa is going to have to stand up to a lot of daily use, and it will only do that if it has a good, solid frame. A high-quality and well-manufactured frame may be expensive, but it's definitely money well spent. Your well-made sofa frame will last you for many more years than one which has been cheaply built from inexpensive materials so will ultimately provide more value for money, so stretch your budget as far as you can for quality.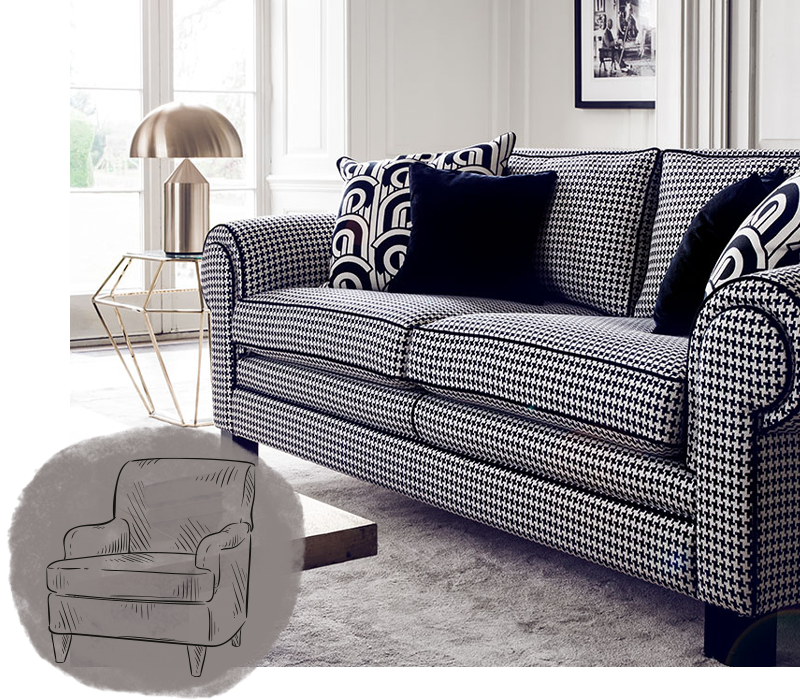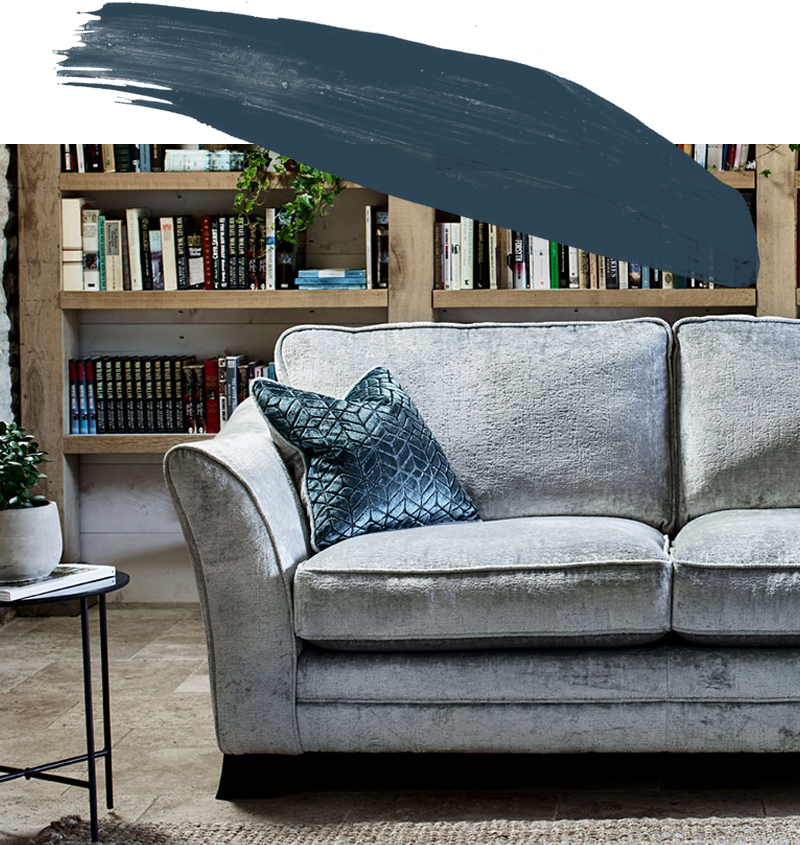 Also look for manufacturers who offer a 10-year guarantee as standard. It shows they have confidence in the quality of the workmanship, and it gives you something to fall back on if the sofa isn't up to scratch. All of our bespoke sofas come with a lifetime guarantee.

Check the Cushion Quality
As with a good frame, quality cushions are a sound investment – especially if you want them to last and stand up to daily use. What's inside a sofa matters just as much as how it appears from the outside, so think carefully about how you want your sofa to feel and consider the pros and cons of various materials. Feather-filled cushions are extremely comfy but will need regular plumping-up to keep their shape. Fibre or foam fillings are a more practical option, as they hold their shape better than feathers over time.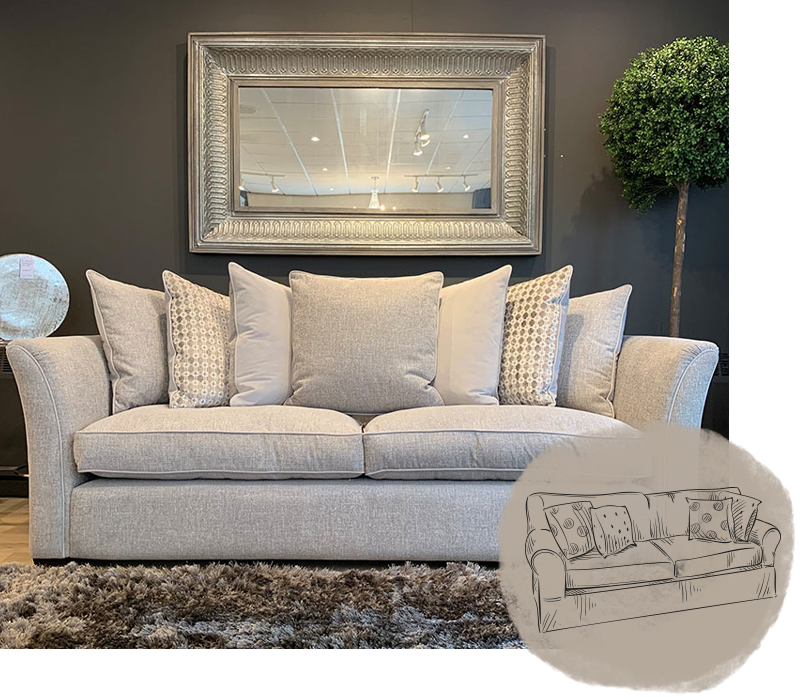 You might want to think about a mix of feather and foam, to get the best of both worlds. Again, it's a decision which you should make only after road testing a few sofas to decide on the cushion style that works for you. If you need more advice, someone in the showroom should be able to guide you and help you explore your options.

Pick Your Fabric
Fabric is another of the biggest considerations, as this will really affect the aesthetic appearance as well as the longevity of your sofa. For homes with children and pets, leather can be a practical choice because it can be wiped clean, doesn't retain hair and can be very hard-wearing. Other popular choices include linen or a cotton blend, which can be very comfy and easy to wash clean but may fade in the sunlight.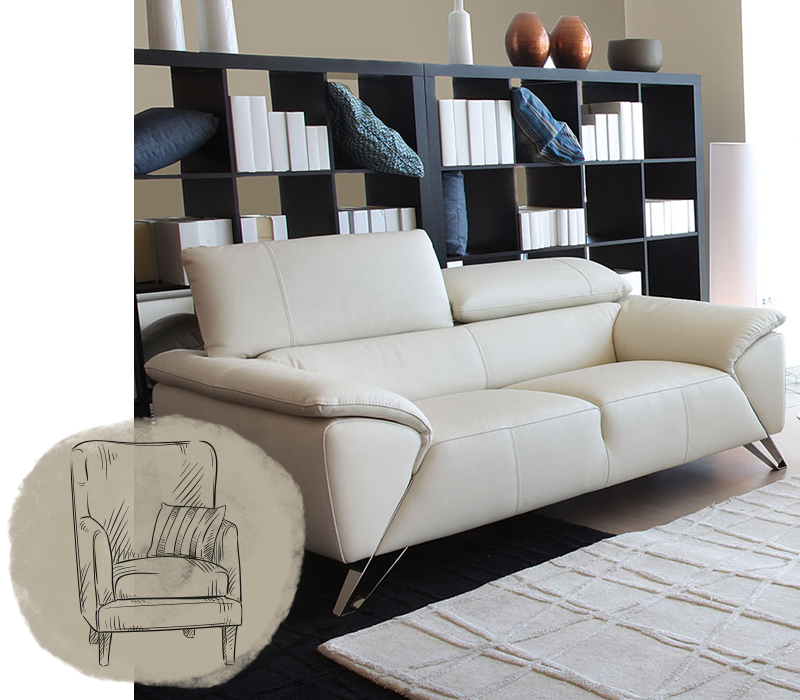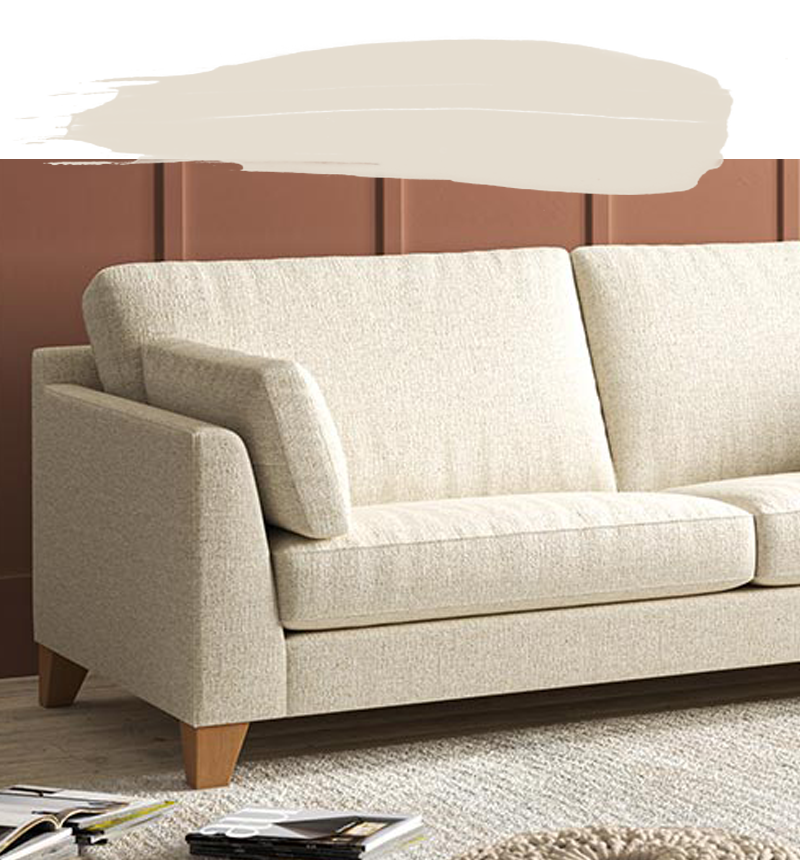 If your sofa isn't going to have to withstand pets and kids, then more luxurious materials such as velvet could be up for consideration. It all depends on how much use your sofa will get and how it fits in with your lifestyle. Once again, ask an expert for further guidance if you're struggling to decide.

Measure Up
One of the biggest decisions you'll have to make is about the size of your sofa. This will largely be dictated by the size of the room your new sofa will be placed in and the style of the sofa you opt for. A large sofa in a small room will make the space feel cramped, but at the same time, a small sofa in a large room might look a bit lost.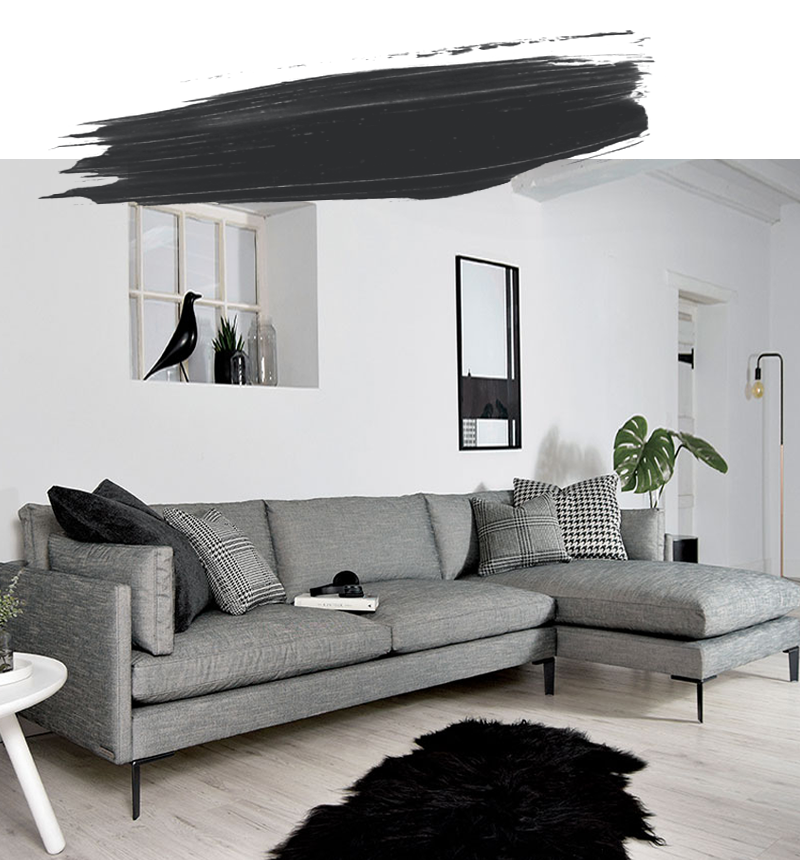 More spacious living rooms can easily accommodate a large corner unit or more generously proportioned three-seaters. For smaller rooms, a more compact two-seater or love seat might be more appropriate. Start by measuring the space your sofa will be positioned in, perhaps putting newspaper down on the floor to see how much room it will take up. Also remember to measure the width of the doors, if your sofa is coming ready-made. A custom sofa needs to be able to get through both the front door and internal doors, and it's better to know before you start shopping how large or small your new sofa needs to be.

Choose the Right Colour
You'll also need to think about the colour and pattern, to ensure your sofa won't look out of place with your existing décor. Simple patterned sofas are usually better suited to more period or 'cottage' style homes, while bold colours can add a touch of personality to a more modern home.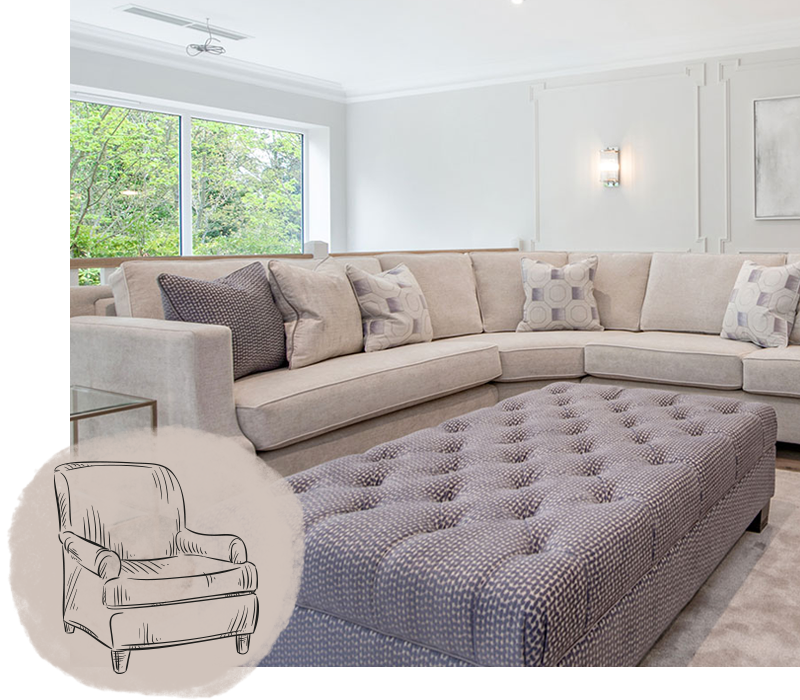 Think about whether you want your sofa to blend in with neutral colours or to really stand out. If you'd prefer the latter, then opting for really bright colours or those that contrast with the colour on your walls can work well. Have a good look around the showroom and take away plenty of swatches, then picture the fabric on a much larger scale in your living room.

Find Your Perfect Bespoke Sofa Today
Choosing a bespoke sofa is the best way of guaranteeing you get exactly what you want from your new piece of furniture. Luxury bespoke sofas from Oliver Matthews are built to the very highest standards, using only the finest and most high-quality materials.

In just five simple steps, you can choose the style, fabric, size, filling and finishing touches, to see you get your perfect sofa. Simply visit our showroom to see your choices in person, or give us a call on 01707 661919 if you have any questions or need further advice.