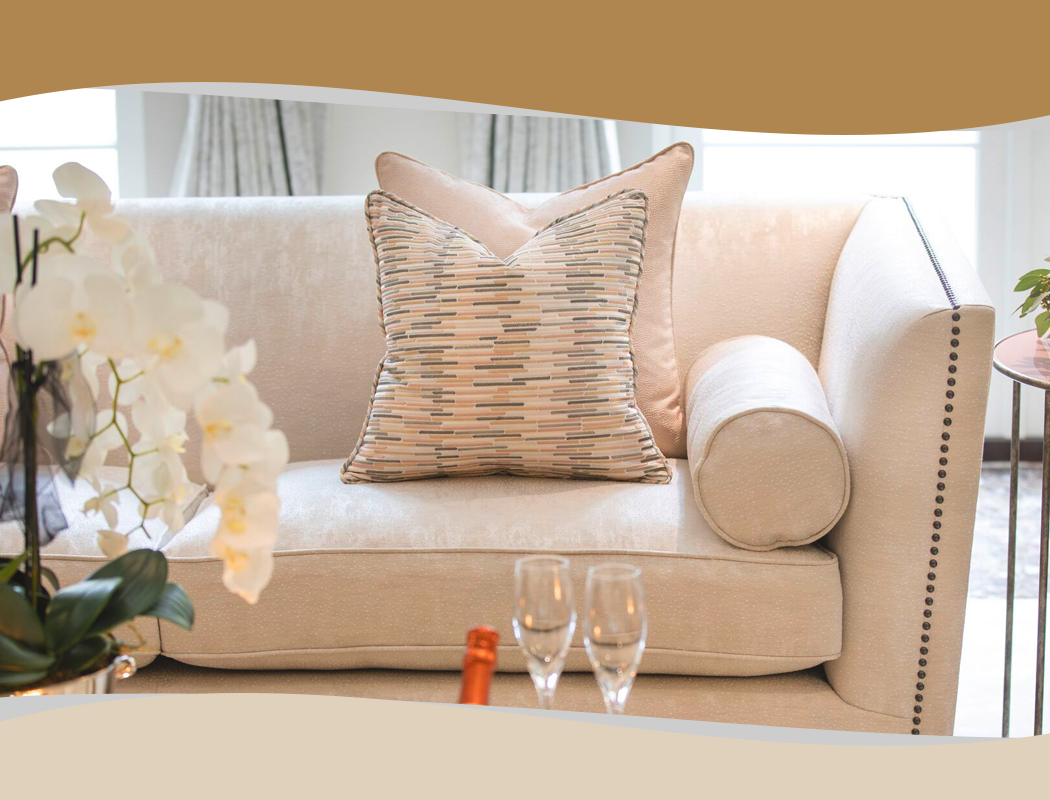 Sofa Ideas for
Open Plan Living
The right sofa can make a world of difference to your living space, especially when you have an open-plan layout. Your choice of sofa can help you create separate living zones, can open up the space further for entertaining and can help to enhance the overall decor and feel of the room. If you are searching for sofa ideas for your open-plan living space, then carry on reading as we share some sofa ideas with you.

Create zones with a sofa
It can sometimes be a challenge to create different living zones in an open-plan layout and this is when choosing the right sofa can help you. An L-shaped sofa can be used to create a dividing wall between a cosy living zone and the dining area. The real beauty is that it does so without compromising on style or space.
Choose a bold pattern
When you have an open-plan living space that is fairly neutral in its colour scheme, then a statement sofa that features a bold pattern can help to provide a contrast to this neutral space while providing the room with a focal point. Opt for a colourful flower print design in a room dominated by whiteee and pale grey. You could even choose a bold striped pattern in a room that is monochrome in its design.
‍
Here at Oliver Matthews we have over 5,000 designer fabrics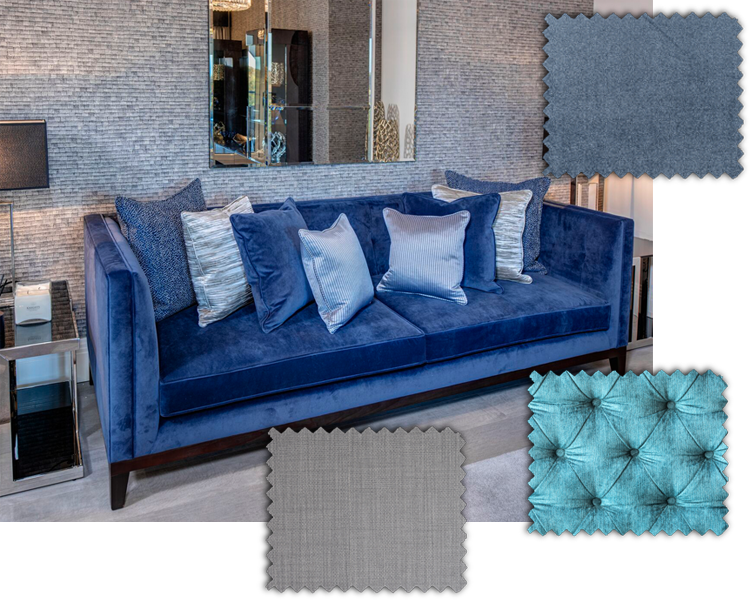 Entertaining space with wrap around furniture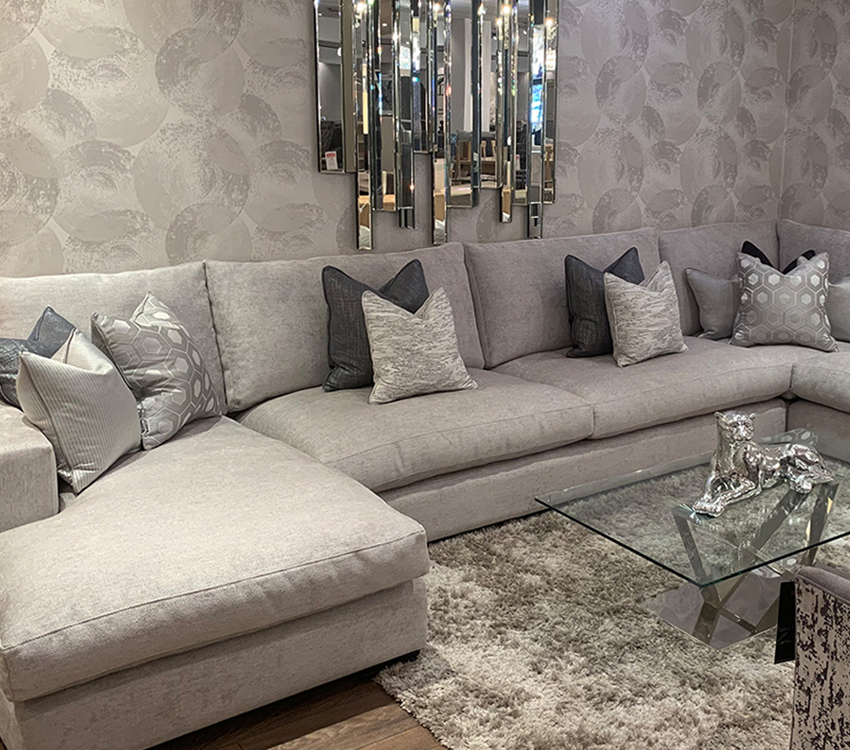 Another variation of our popular Colosseum sofa.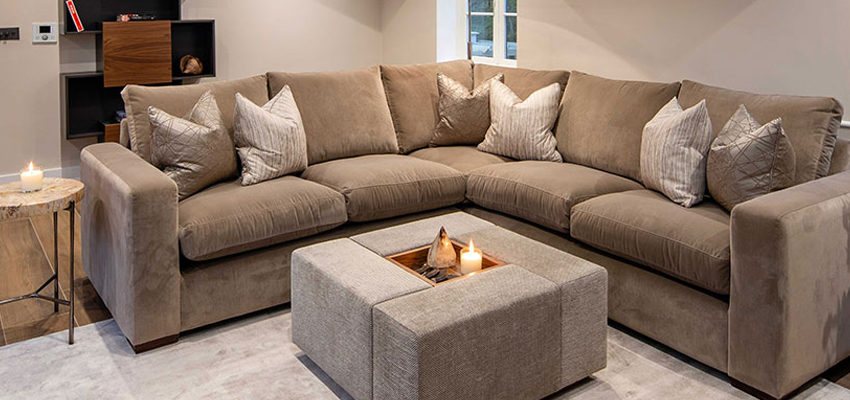 If you want to create a family room and entertainment space then the right sofa is vital in helping you to achieve this. The best option is to go with a giant wrap-around design that can hug itself around the walls of the room. This enables you to create room for everyone to sit comfortably and to see that large flat-screen TV, or to play that console game.
Mix and match
Just because you have a large open-plan living space, it doesn't mean that you have to choose sofas and chairs that match in style or colour. In fact, it is far better to mix and match designs to help create interest. Opt for achieving an eclectic style by placing different sofas in different zones. A two-seater sofa can be added to the dining space and a bright colourful three-seater sofa can be added to the family room alongside cosy armchairs.
Oliver Matthews at the Ideal Home Show.

Fill those snug corners
It is important that your open-plan living space features some cosy and snug corners where you can sit and relax with a good book or listen to music. A two-seater is perfect for creating this cosy space, as it can be easily placed in a corner of the room surrounded by bookshelves and a basket of blankets. A two-seater can also be slotted in under stairs to allow you to sit and relax away from the main living room.