The Best Sofas For
autumn & winter
As we reach the end of the year, the nights draw in, the autumn wardrobe comes out, and we look ahead to the seemingly endless months of winter ‍ It's not surprising then that our minds turn naturally to wanting to hunker down, hibernate and enjoy our homes more. This time of year is always about comfort and making your home as cosy as possible as we light candles and snuggle up under blankets. This means that it's the perfect time to talk you through the best sofas for autumn and winter with regards to some of the most luxurious and warming colours, patterns and fabrics.

Wool sofas
Wool is a great choice for those winter months, a natural material with high durability and insulating properties, it has often been the top choice for creating a warming environment and always features in winter collections. A timeless material, wool is a great choice for a sofa cover and can come in an array of colours and weaves.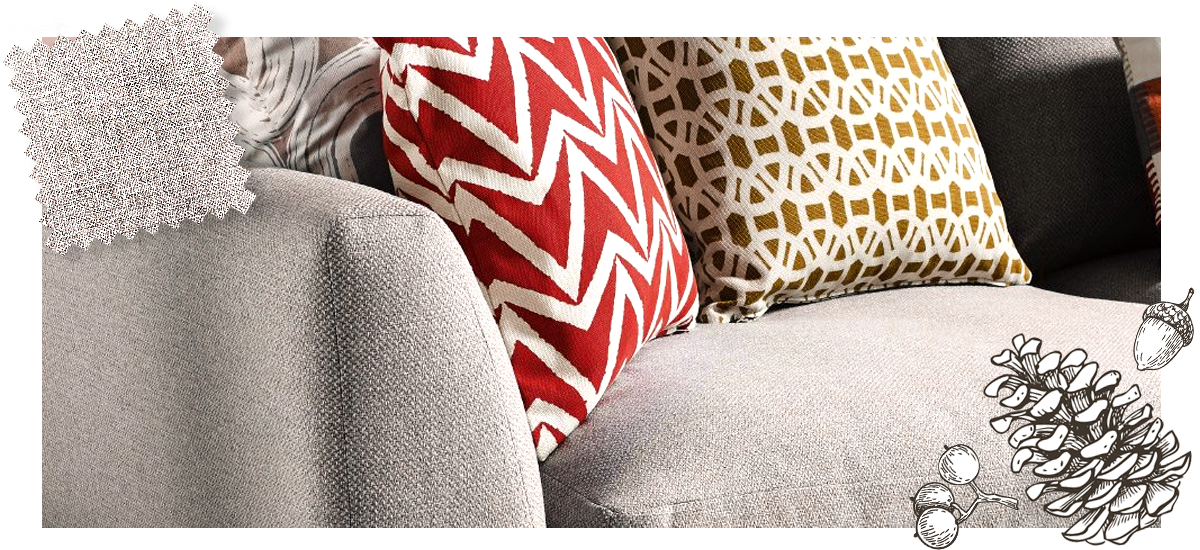 With our bespoke sofas, wool or tweed can be used creatively to add sophistication as well as comfort throughout those autumn and winter months. There is no greater feeling than sinking back and relaxing in the warmth of a wool sofa.

Velvet Sofas
Much like wool, velvet sofas have long been a mainstay of interior design. Working with the colour choices and style of your home, a velvet sofa can be incorporated into any kind of space. Plush, luxurious and with a definite wow factor, velvet sofas are a real talking point and can be purchased in a dazzling number of jewel-like colours, from peacock teals to the deepest sapphire blues. There truly is a choice for everyone.
A velvet sofa, dark wall colouring, cushions and a roaring fire ensures you will feel warm and cosy on those long winter nights.

Checked Sofas
Direct from the Highlands, plaids and tartan have come to embody winter decor like no other. To create a real sense of hygge in your home, a sofa in a tartan check design will introduce a modern Scottish vibe which works wonderfully alongside a country cottage style.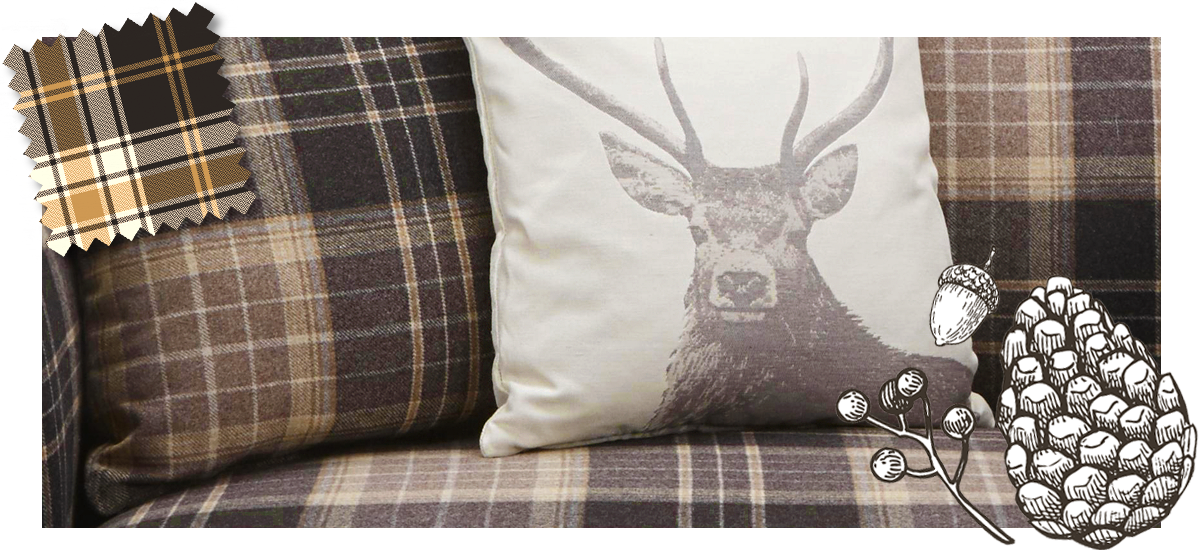 Rather than just signifying a cosiness and rustic countryside life, tartan also has a very contemporary style and is timeless for a reason! Choose from different plaid thicknesses and colours to find something that works in your home's interior story.

Striped Sofas
A striped sofa is another visually interesting piece that works well for autumn and winter, drawing the eye inwards to create a sense of warmth and inviting you to sit down and relax. Consider your colours and even the widths of the stripes to find something that suits your room's decor and proportions. A striped sofa is a classic look that can work in a variety of interior designs, from modern and sophisticated to rustic and period homes.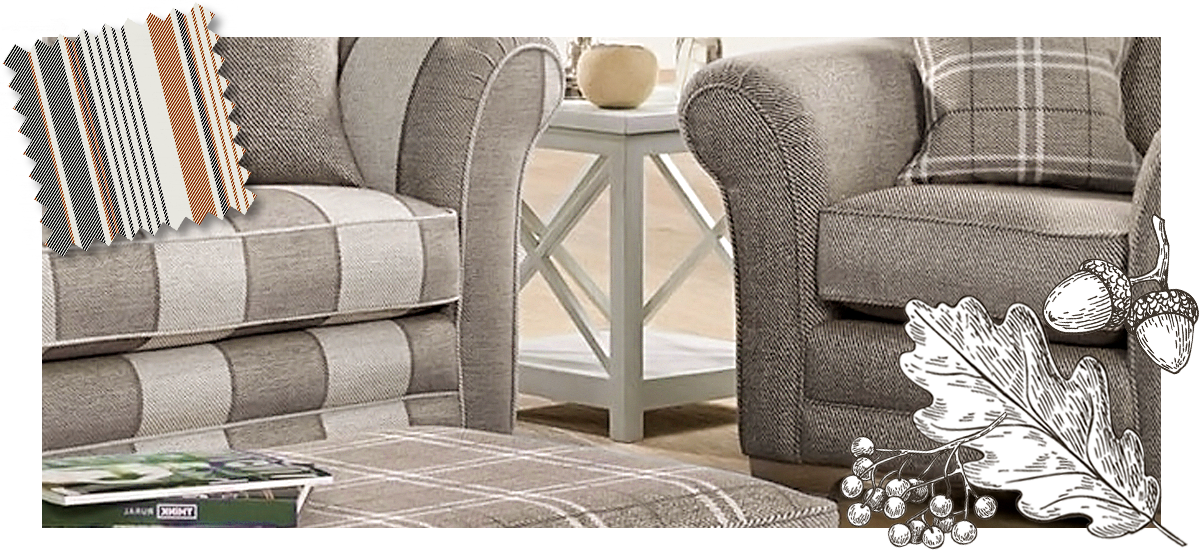 So, if you're looking to change your sofa or refresh your home decor, these are our choices for the best sofas for autumn and winter. Visit Oliver Matthews today and discover bespoke sofas designed to suit your needs.