Leather or Fabric Sofas
Let's Explore the Deciding Factors
Investing in well-made furniture, including bespoke sofas, involves a series of important decisions.
For example, what colour would be the best fit with your interior design; should you go for classic shapes or contemporary designs; and how can you gauge furniture dimensions to ensure that pieces slot easily into your room layout? One of the biggest factors in choosing living room seating is whether to opt for fabric for luxury sofas or select a shade of high-quality leather instead.
‍
This article looks at leather v fabric for sofas, to help narrow down your search for the perfect sofa.
Room Appearance Matters
For many discerning homeowners – and business specifiers – luxury sofas are synonymous with smart, durable leather coverings.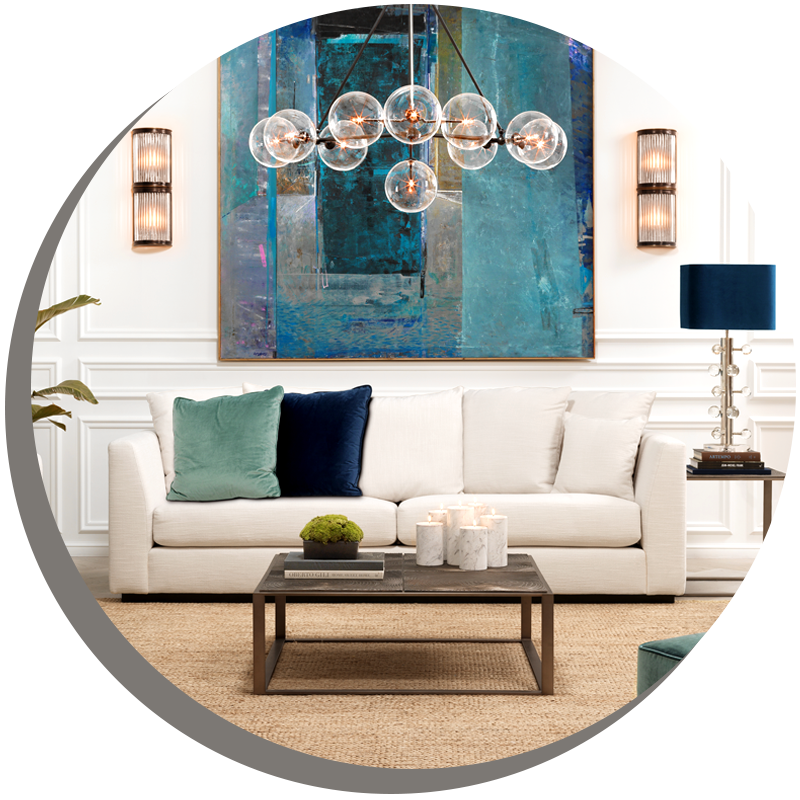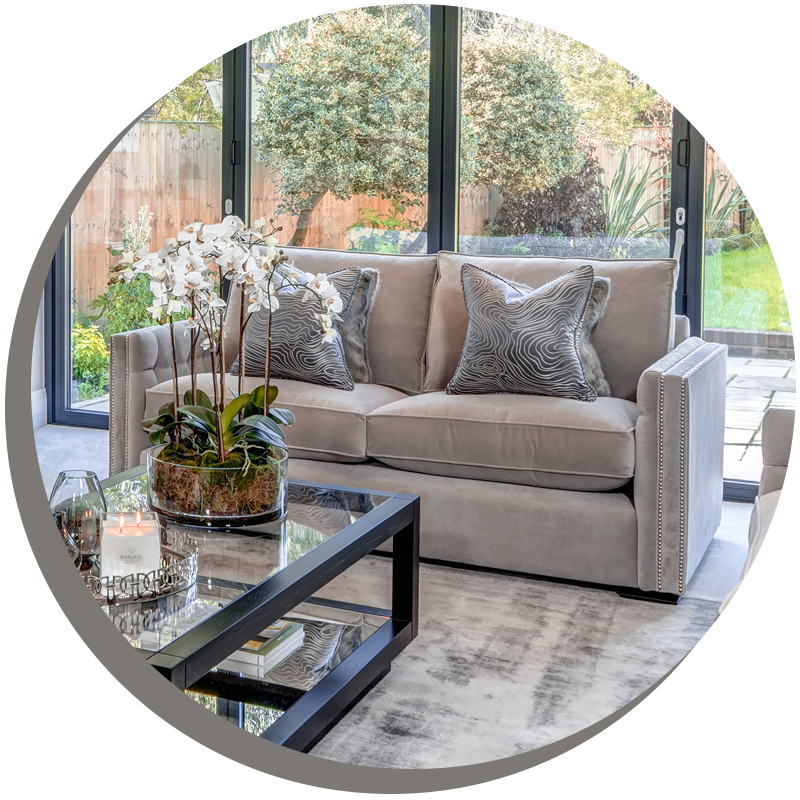 Particularly as using the best possible leather, in combination with superb furniture craftsmanship, results in classically-stylish sofas in every colour shade. In fact, it's possible to find handmade leather sofas that blend into any décor. The aesthetics of an elegant leather sofa can't be overlooked. However, the creativity of furniture fabric designers is now astounding. You can commission luxury sofas in a diverse range of fabric colours and effects, to personalise this important piece of living room furniture; including flowers, stripes, spots, splashes or some other design motif. Or, go for one bold or soothing pastel colour!
Comfort factor
Quality leather should be soft, pliant and warm, making it a superb option for sofas. Though some homeowners are swayed by the additional warmth and 'give' that fabric provides.
‍
It is true that sinking into a fabric-covered luxury sofa can feel more like a 'hug'.

Which is easiest to maintain, leather or fabric?
Traditionally, one of the advantages of leather over fabric is its ease of maintenance. With the right products and care, a leather sofa offers a high convenience benefit. Leather can keep its good looks for a long time, without fading or darkening, if you follow the manufacturer's instructions.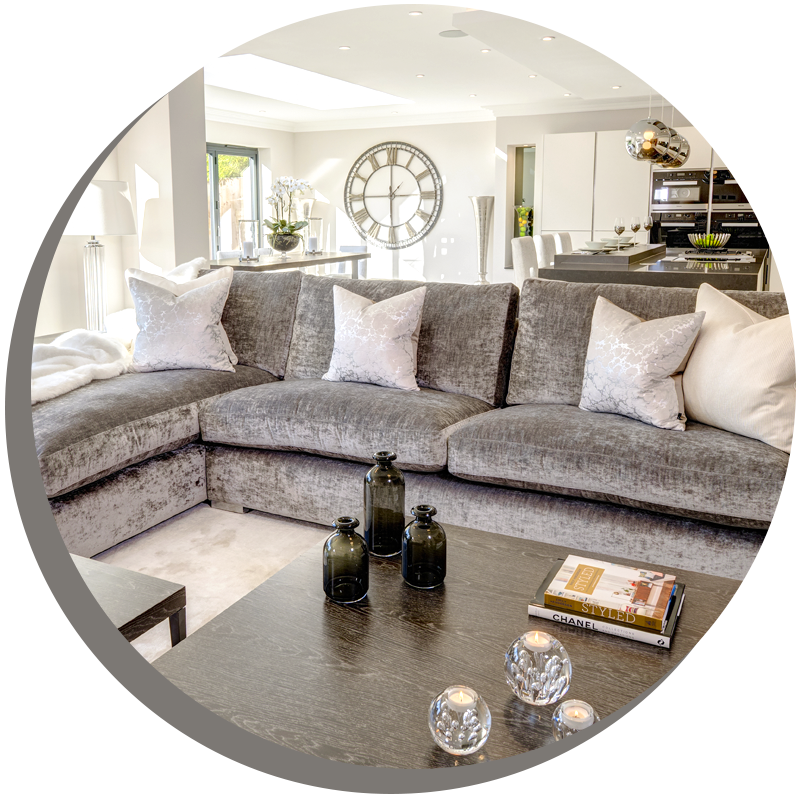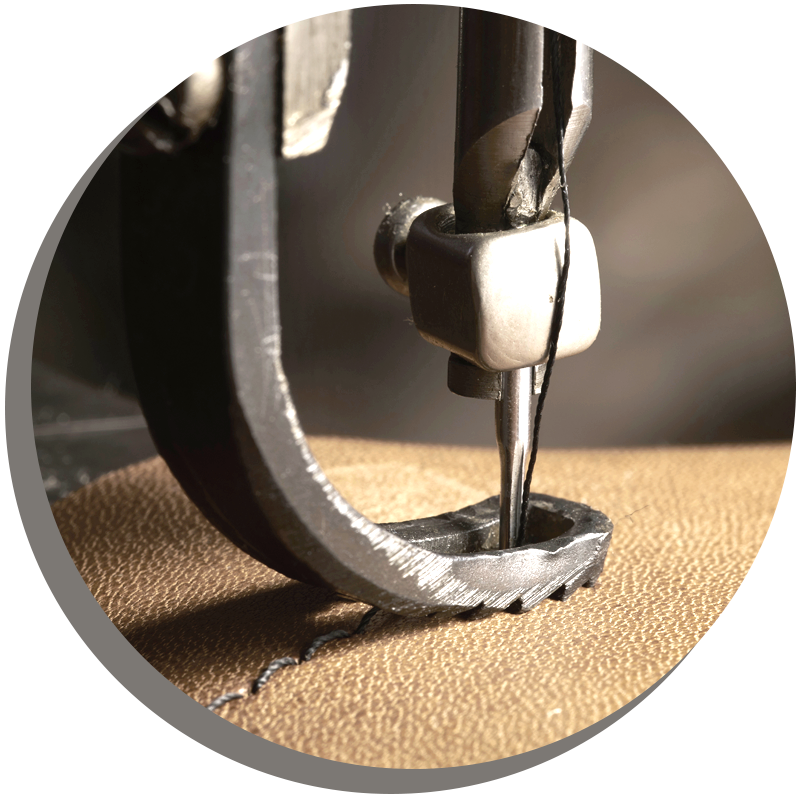 However, it's important to keep in mind that modern sofa fabric weaving techniques are highly advanced. It's possible for your chosen material to be coated, to make it highly stain-resistant and easy to clean too. It could be argued that fabric is also resistant to scratches and scuffs, whereas you will need to avoid accidental damage to leather sofas from sharp or abrasive things such as pet claws!
‍
Both leather and high-quality upholstery fabric are durable and hard wearing, as long as you buy from bespoke sofa producers, who only use the best materials.

Sofa Safety and Health Considerations
Some homeowners consider the hygiene benefits of leather to be the deciding factor. Well crafted furniture leather has excellent hypoallergenic properties. That smooth, sleek surface leaves nowhere for dust and other allergens to lurk. The best-made luxury sofas made from fabric would need to be regularly cleaned by professionals to reach this level of microscopic hygiene.
Budgets for bespoke sofas
When commissioning a handmade chair or sofa for your home, sometimes the cost factor is relevant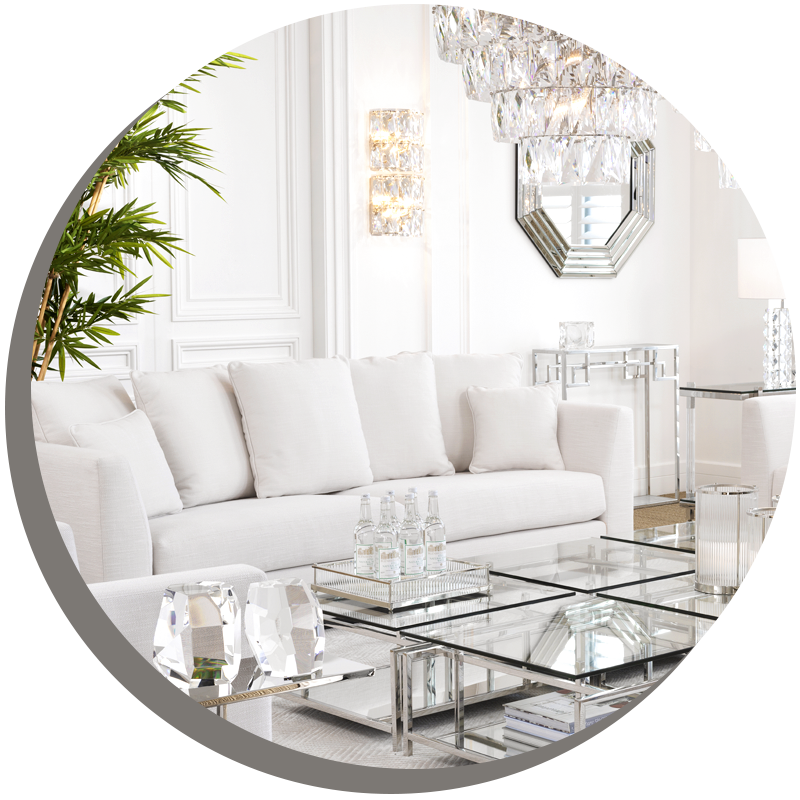 Well made leather furniture does tend to carry a higher price tag than quality upholstery fabrics. Though much depends on the intricacies of the furniture design, the standard of all the components and the expertise of your furniture supplier in finding affordable luxury.
Which one is for you, a leather or fabric sofa?
As leather and fabric both have clear advantages, it comes down to personal preference. Your sofa is going to be an important source of relaxation and rest for you, your family and visitors. So which 'feels' best to you, a sofa covered in leather or fabric?