Four great looks to try this Christmas
in your home
There's something magical about autumn turning into winter – frosty mornings and dark evenings make the prospect of cosy nights in all the more attractive. The sudden buzz of Christmas reminds you that the year is coming to an end.
A sure-fire way to get even the Grinchiest of people into the Christmas spirit is preparing your home for the season and decking the halls with boughs of holly. We take a look at four of the top trends for Christmas this year and how you can achieve this look around your home.
Nordic Charm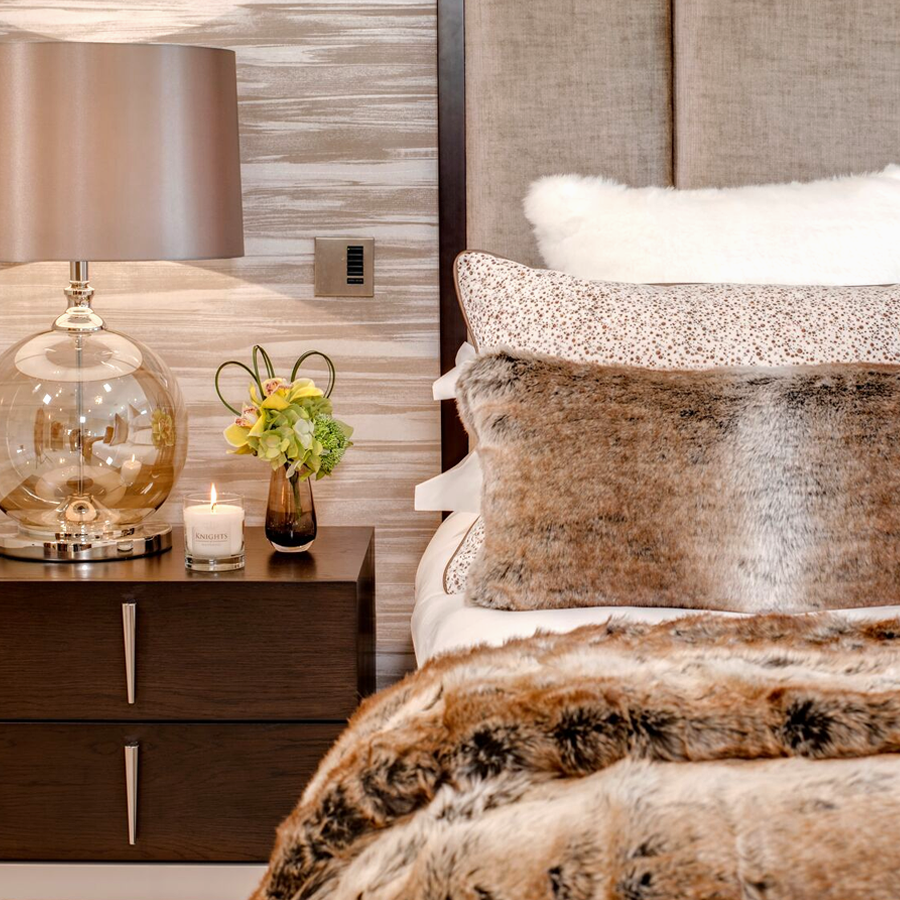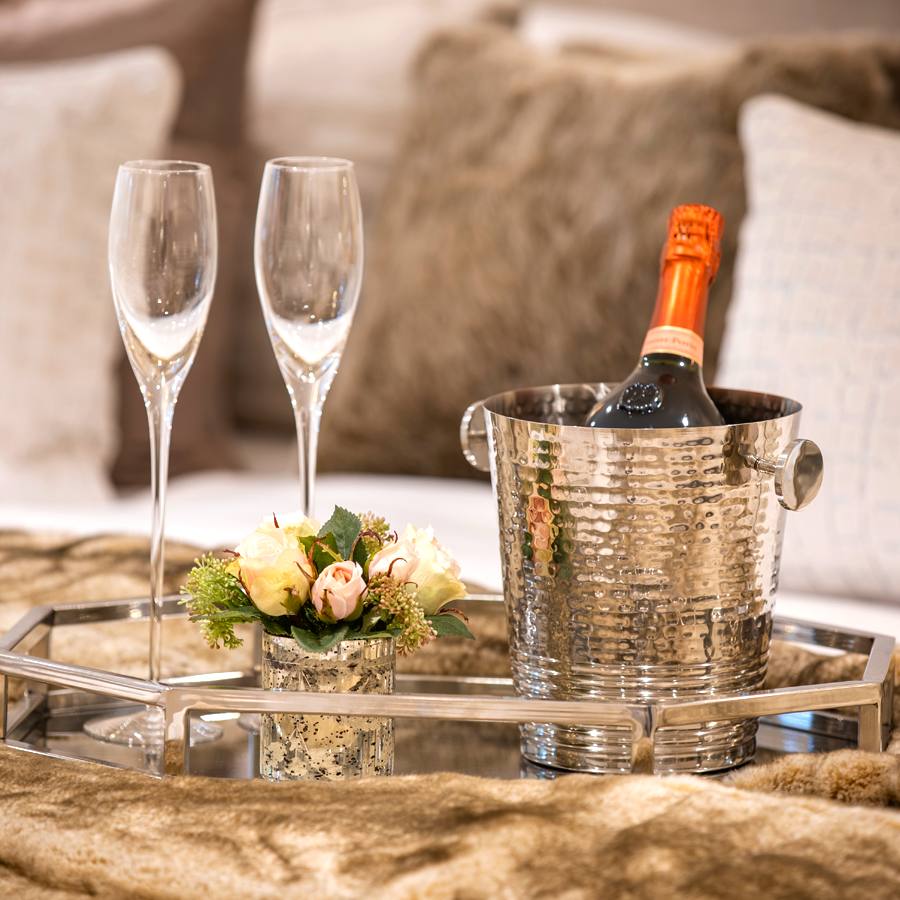 Classic, chic and unashamedly cosy, Scandinavian decor style can suit everyone, from minimalist modernists to eclectic traditionalists. The beauty of Nordic style is that it combines the simplicity of design with individuality, so you're able to either go all in with your decor or chose a few simple accents or objects which help to create the vibe of cool Scandi style.
A lovely way to introduce elements of Scandinavian charm would be with the colour palette. Choosing muted tones of sage green with darker fur green in a variety of places throughout your living space, such as with soft furnishings and throws. Each year this would create the perfect backdrop for this style – imagine a freshly scented Norway spruce decorated with hundreds of warm glowing fairy lights, ribboned glass baubles, and pretty painted wooden ornaments from Sweden. A class act.
Kitsch Cool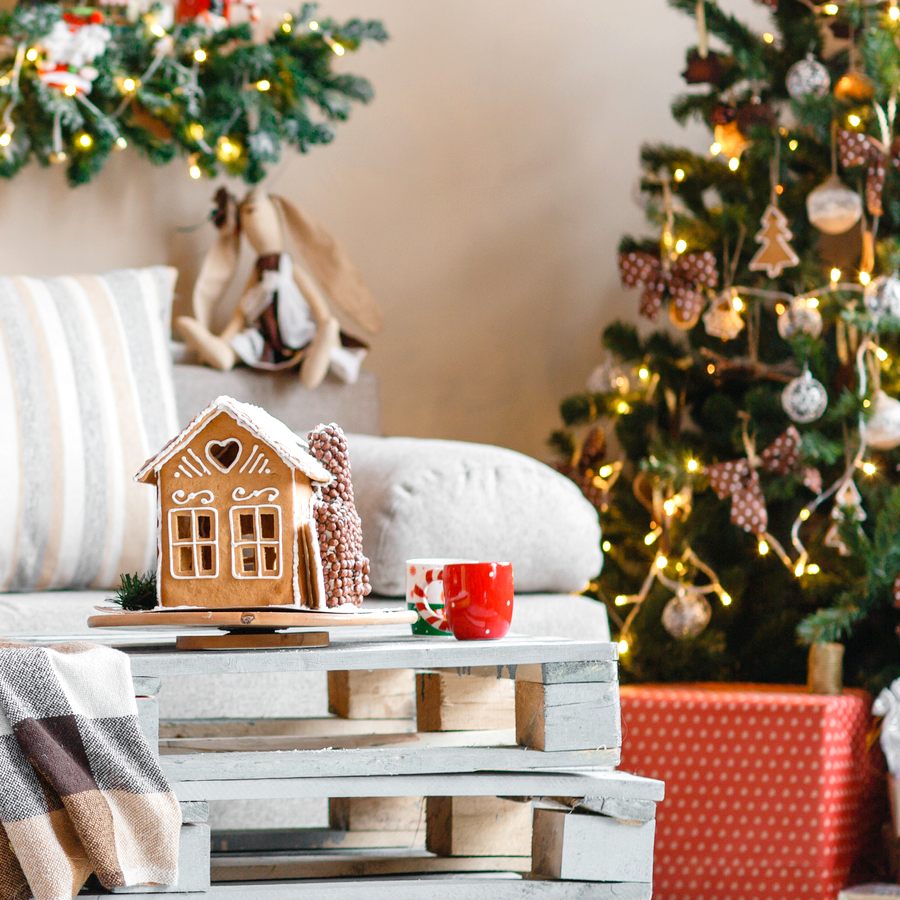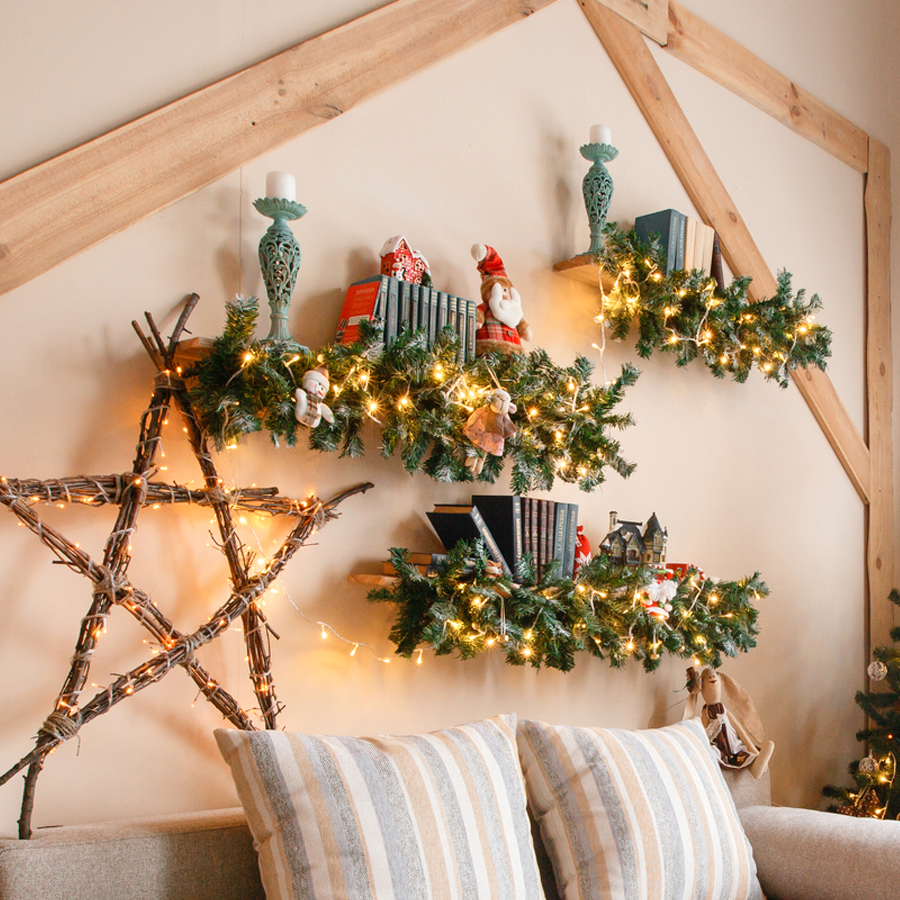 The wonderful thing about Christmas is that it gives you the chance to enjoy styles you wouldn't normally throughout the year and indulge in the silliness of the season. For some of us, Christmas is all about the tinsel, vintage 60s-style baubles, Wham, colourful lights, pantomimes, and eggnog with glacier cherries. Even though this look is probably best done big, there's absolutely no reason why you can't entertain this fancy in simple and modest ways throughout the home. The good thing about this is that you can find colours to suit your existing decor and add touches of clashing colours and textures.
A nice way to achieve a kitsch Christmas is to look out for interesting textures like glitter and iridescence, and ornaments like rainbow coloured baubles and quirky decorations in unexpected shapes and designs such as Christmas dogs or snowboarding Santa's. Using tinsel around bannisters or around your solid oak coffee table can add lots of fun textures to the room. Nothing is too tacky or garish for this look, it's only Christmas once every year!
Classical Décor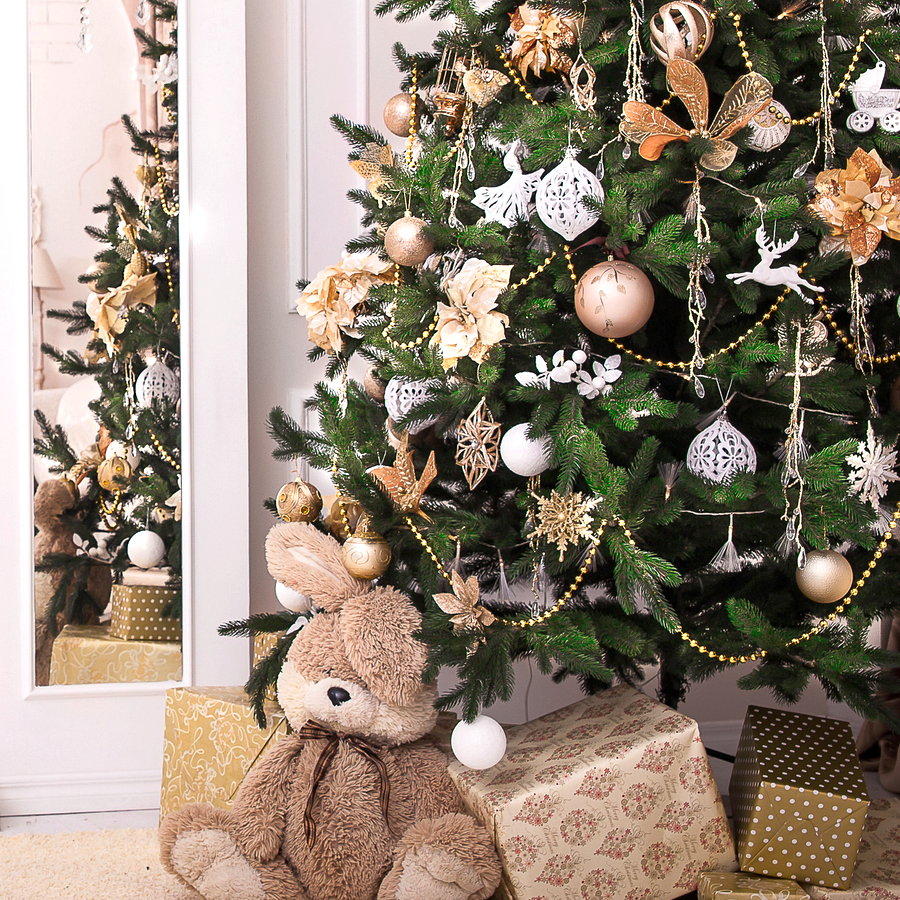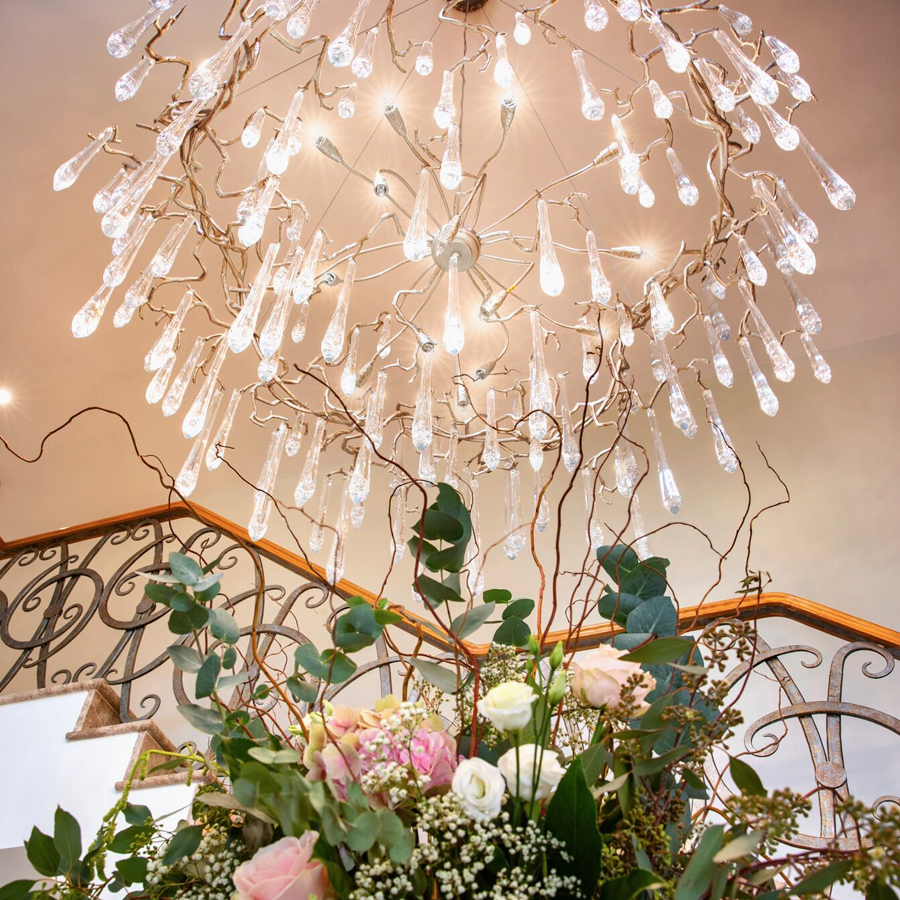 You can easily achieve this Christmas look in your home by incorporating luxurious white and silver décor into your interior design. A soft white and silver colour palette is the perfect colour scheme for you to use to create a classic, yet cosy winter Christmas setting. Adding silver tinsel and baubles to your home will blend in perfectly with a classical décor look. This look can be perfected with statement chandeliers that can help add a touch of sparkle and glamour to your living space. Once Christmas is over and the decorations are down, a classic interior design theme will still look good in your home all year round!
English Traditional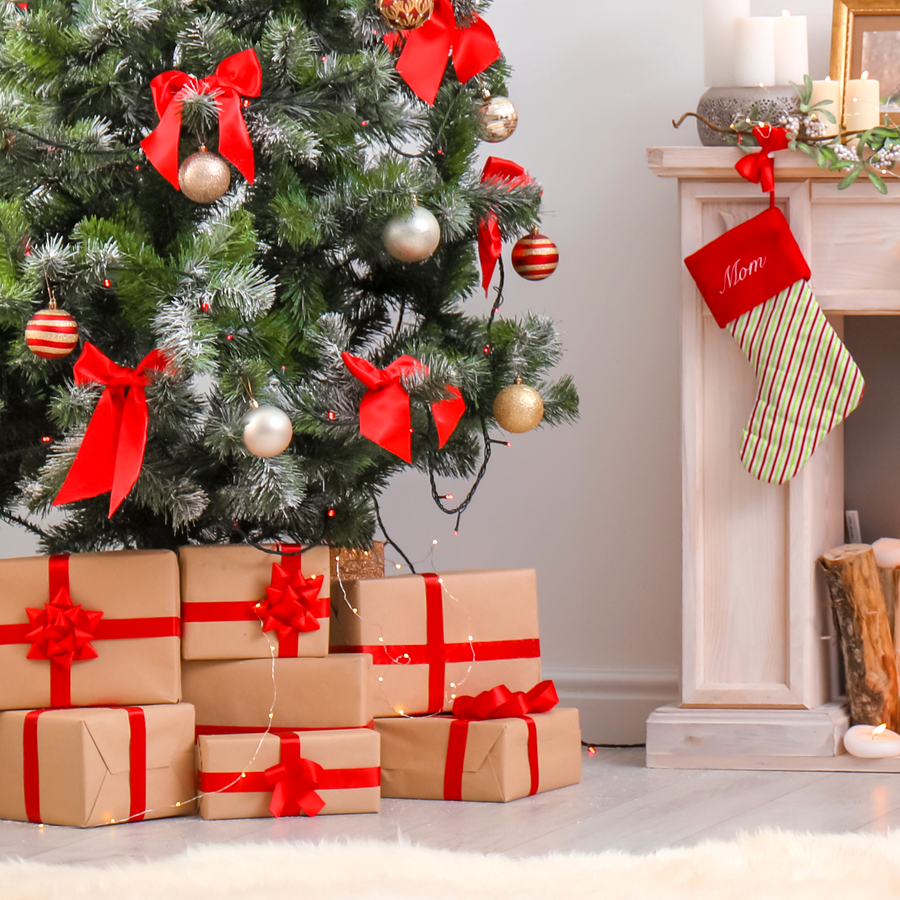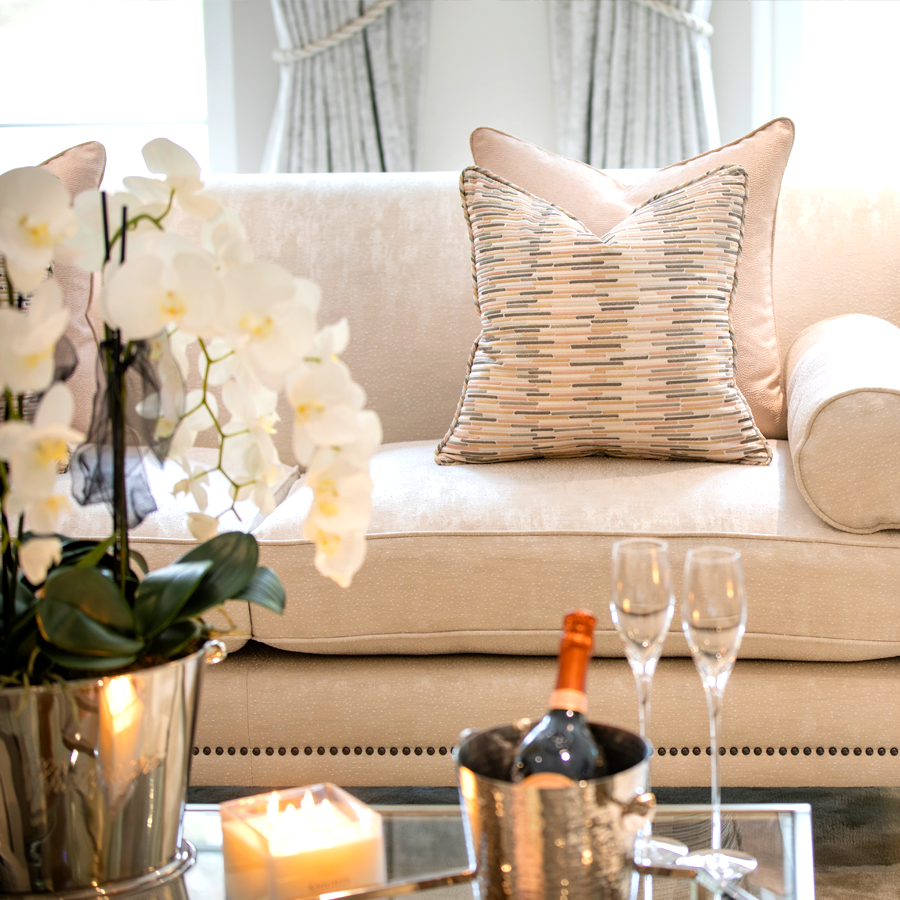 Red and gold is a winning combination for those wanting a traditional Christmas. Get this look by investing in luxurious baubles that will be with you for years, a classic holly wreath for your front door, and warm tones of burgundy and rich gold for a sumptuous celebratory time.
Imagine, stepping inside from the cold and blustery day into a warm, cinnamon-scented room lit with hundreds of glowing fairy lights, a tartan blanket draped over your luxury armchair inviting you to get comfy and cosy. It's the perfect setup for a traditional Christmas, whether you spend that time with family, friends, or in your own company.
Whatever your style, Christmas gives you the chance to experiment and play around with textures, shapes and colours and can even inspire you to think about your design choices for the New Year, whether that's a complete redecoration or just replacing well-worn and well-loved furniture. At Omfurniture.co.uk we pride ourselves in offering luxury, timeless and bespoke sofas and armchairs hand made entirely by us to suit your specific requirements. So, whether you're looking for a particular backdrop to Christmas, or you have a quirky space you want a luxurious armchair for, we are sure to have exactly what you are looking for.