how to choose a comfortable sofa
A sofa is a big investment and one you need to think about very carefully before you part with your money. You want your sofa to be stylish, practical and – above all – comfortable. You're going to be spending a lot of time sitting on your new sofa and you want it to last for many years to come, so choosing the perfect sofa means weighing up all your options and selecting a piece of furniture you'll be happy to snuggle down on every evening for the foreseeable future.

Everyone's idea of comfort will differ, but there are certain key elements you will want to weigh up when you pick your ideal comfortable sofa. Here we give you a run-down of some of the most important things you should consider before you make your final decision.

the frame
You may not be able to see it, but a sofa's frame is incredibly important to its overall structure and the level of comfort and support it provides. If you choose a bespoke sofa from a reputable manufacturer, you can have greater confidence that the unseen frame is made from the highest quality timber and is built to last.

A sofa constructed around a solid hardwood frame will maintain its shape and provide a higher level of support for longer, whereas a piece of furniture made of lower-quality wood will quickly become misshapen.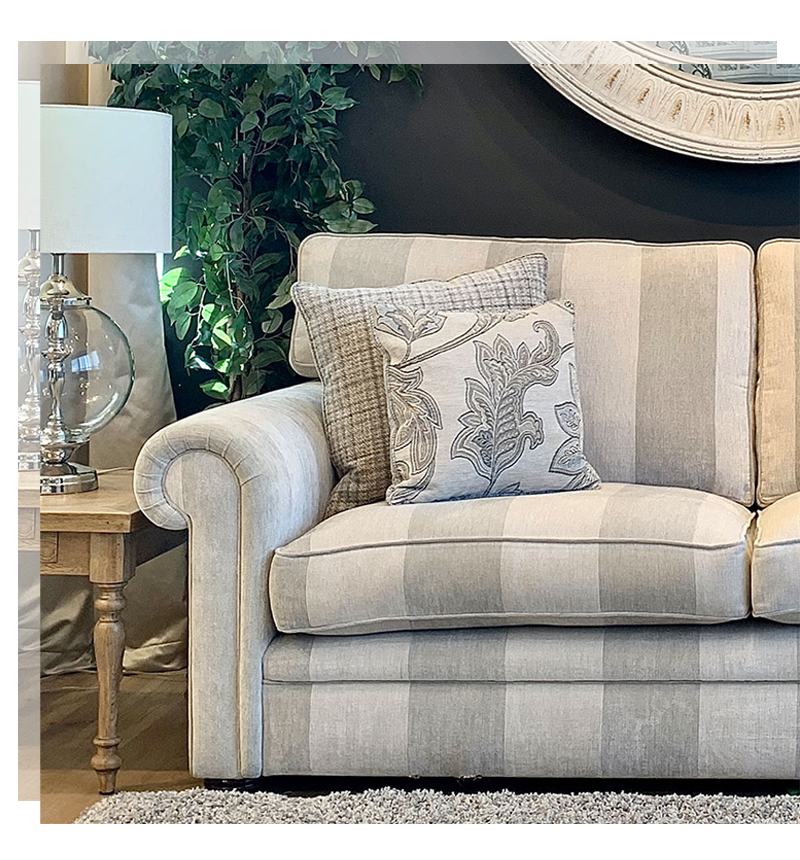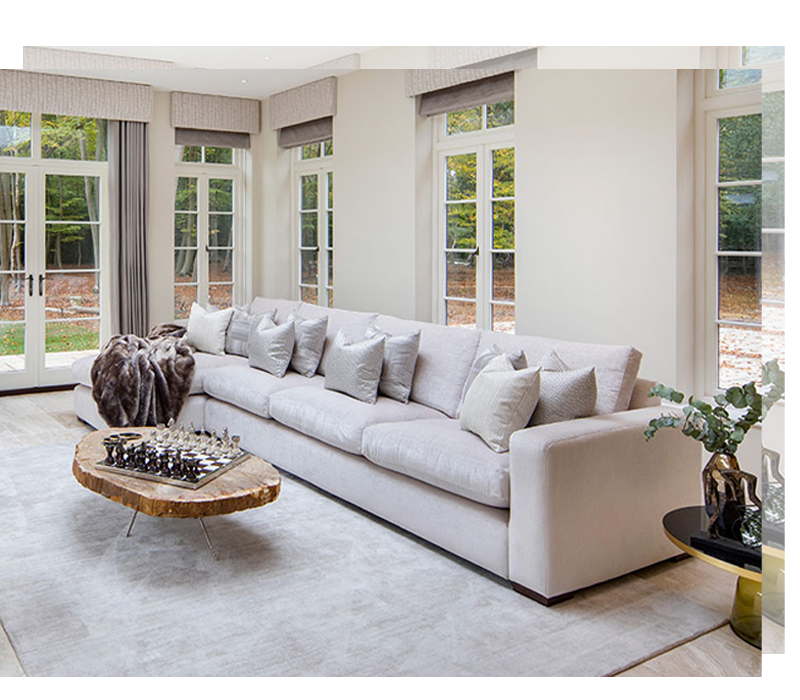 Dimensions
The dimensions of your sofa are important for both the size of the room and your own comfort. A sofa that is too large or small for the space will make the room itself feel uncomfortable, so you need to choose a piece of furniture that hits that sweet spot and fits a room without leaving it feeling too cramped or too sparsely furnished. Take a read of our article Living Room Layout Ideas for inspiration based on the size and shape of your room.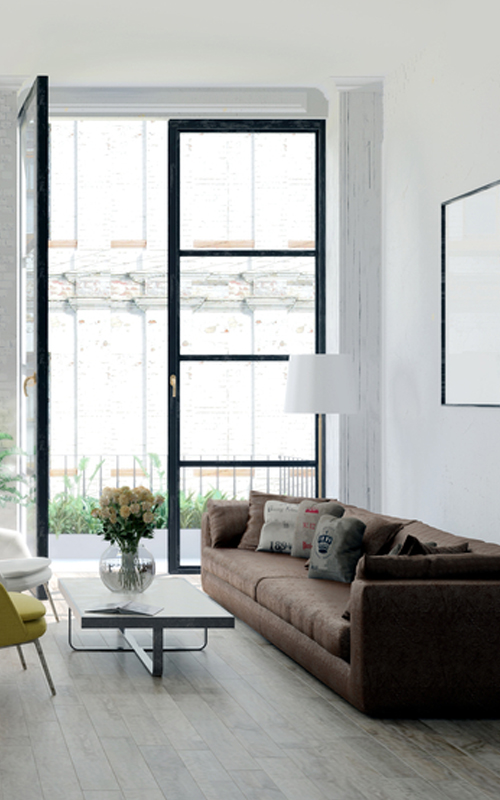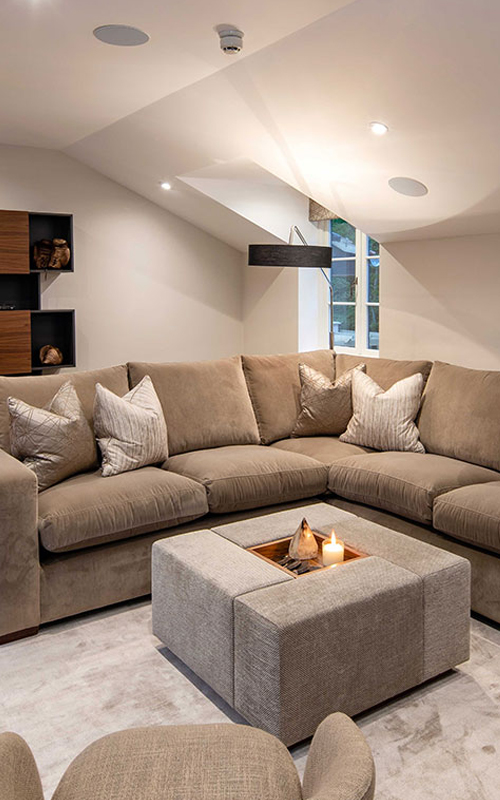 The dimensions will also affect your physical comfort, and here's where personal preference plays a part. Traditional sofas tend to have higher backs and shallower seating, making them a good choice for more formal settings. Sofas that have a deeper seat and are slightly lower to the ground often feel more relaxed and are perhaps better suited to more everyday use. In the middle of this are sofas which fuse the two, so you need to think about the style of the room you're buying for and how you will use your sofa on a daily basis.

soft shape and size
The size and shape of your sofa are an important consideration, as they will affect your comfort as well as the appearance of your piece of furniture and the room. Most sofa suites will come in a range of sizes, from bijou two-seaters through to larger three-seaters and corner sofas with room to comfortably accommodate larger numbers of people.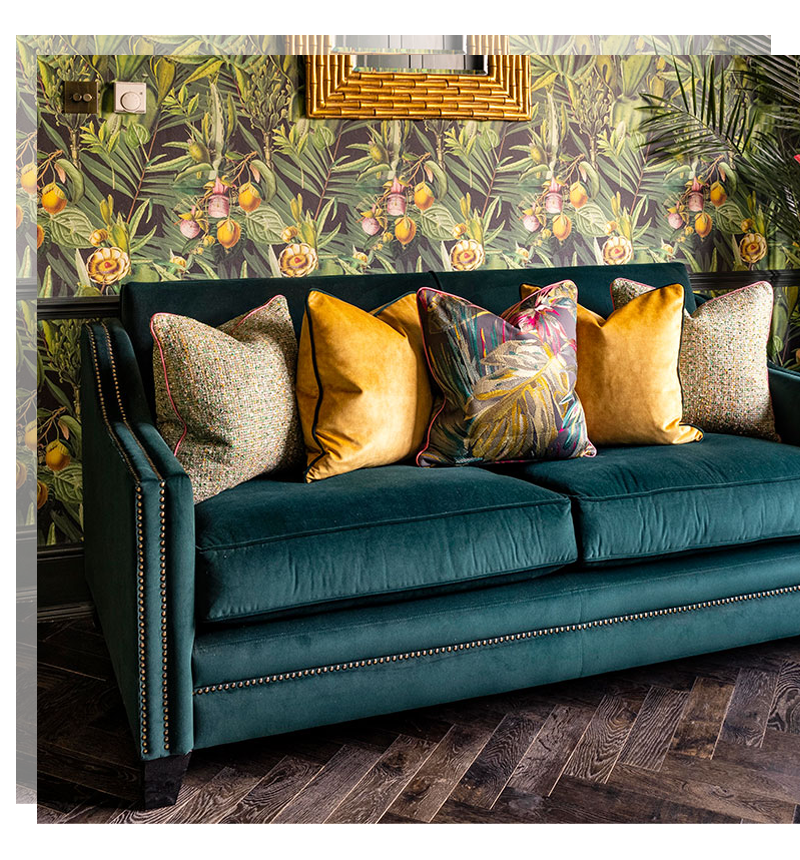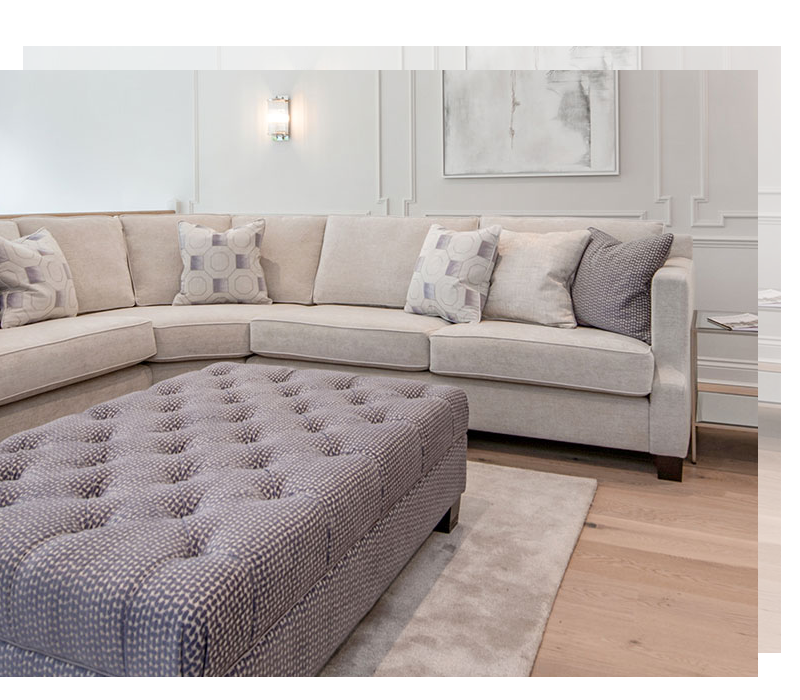 You might want to think about your seating style and how your sofa will be used, before deciding on the shape and size you want. If you're the sort of person who likes to sit with your legs tucked up, then you might be better suited to a snug two-seater, but it if you're more of a 'lounger' who prefers to spread out, then a larger sofa or a corner unit might be a better option. Similarly, if you're the sort of family who likes to entertain and need ample seating to accommodate friends and family, then the more spacious the sofa, the better. Again, you need to think about the size of the room so that your new sofa fits comfortably in the space.

The backs and arms
The backs and arms of a sofa aren't just about aesthetics, they also affect its comfort. Sofa backs generally fall into three main categories – fixed, scatter-back and cushion-back. Fixed-back sofas are sprung and upholstered rather than using loose cushions, and they're usually lower maintenance and can offer a more formal appearance. They also tend to offer firmer, more supportive seating. Scatter-back sofas conceal an upholstered back with loose, deep filled cushions, and are therefore comfortable and cosy, but less supportive of your spine. Cushion-back sofas feature two or three equal-sized cushions placed across the back and provide both comfort and a lower level of back support.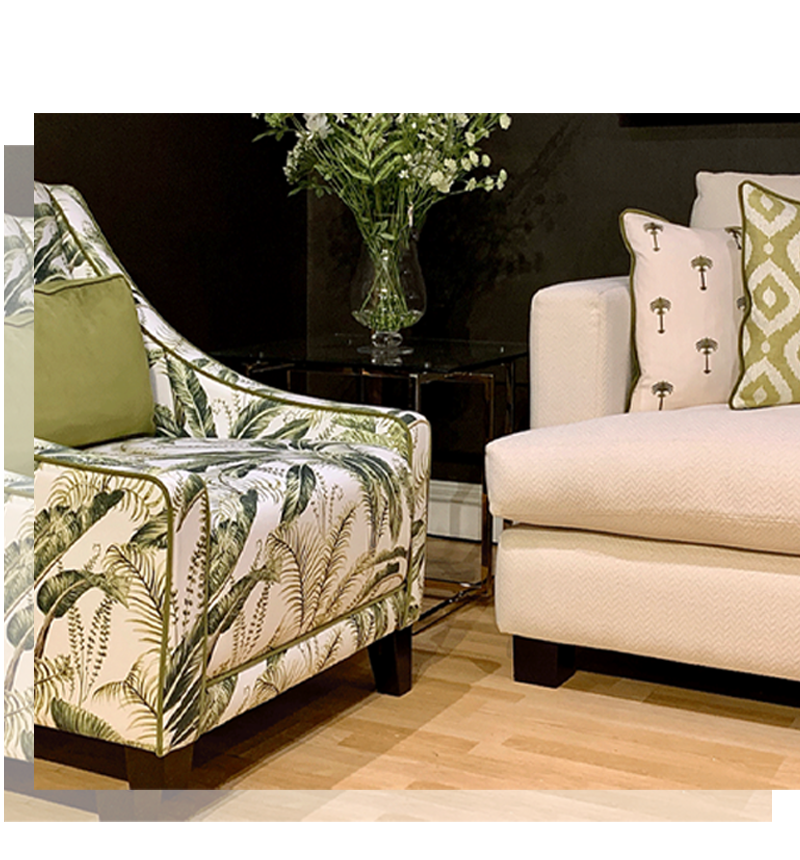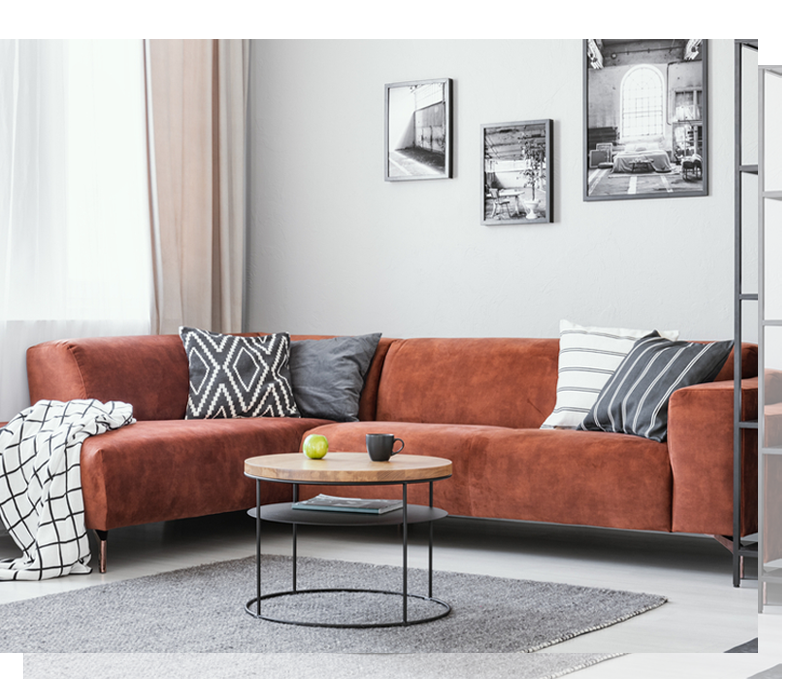 When it comes to comfort, the arms you choose for your sofa will depend on personal preference. Even before you decide on the style of your sofa arms, think about how you like to use them. If you like leaning on your sofa arms then you probably want something which is higher and well padded, but if you value style over comfort and usability, then you might look into lower roll arms.

Filling
The filling of your sofa has a huge impact on how comfortable and hard-wearing it is. Cheaper models are often made using lower-quality foam filling, and lower-grade foam usually has more air bubbles and is, therefore, less dense, meaning it will lose its shape quicker. For higher quality foam, it's best to choose a specially made bespoke sofa that won't get that sagging effect with regular use.

Because you're unlikely to see the filling first-hand in the finished product, it might be worth asking the manufacturer to see samples of the filling used to touch-test its firmness and gauge how comfortable and supportive your sofa will be.

The reason we offer different filling choices here at Oliver Mathews is because we know preferences vary. Whether you prefer a soft, medium, or firm sit, foam or feather, we can make your sofa just right for you.
Suspension
Working alongside the foam filling, your sofa's suspension system will dictate how comfy your sofa is. Coiled and serpentine spring arrangements are the most common. Coiled arrangements can be tailored to the size of your sofa and have a soft feel, making them ideal for sofas that do not have extra padded cushions.

Serpentine springs are made up of zig-zagged metal wires which are stretched from front to back of the seat and can be coupled with a range of fillings, making them the most common type of spring arrangement, both practical and extremely comfy.
fabric
Finally, a sofa's fabric has a big impact on how comfortable your sofa is, but much will depend on personal preference and practicality. Both leather and fabric can feel great against your skin, and there is always a range of colours and styles you can choose from. If you have young children or pets, leather can be a practical choice because it's easier to wipe clean. Leather also has a very luxurious feel to it and is extremely durable.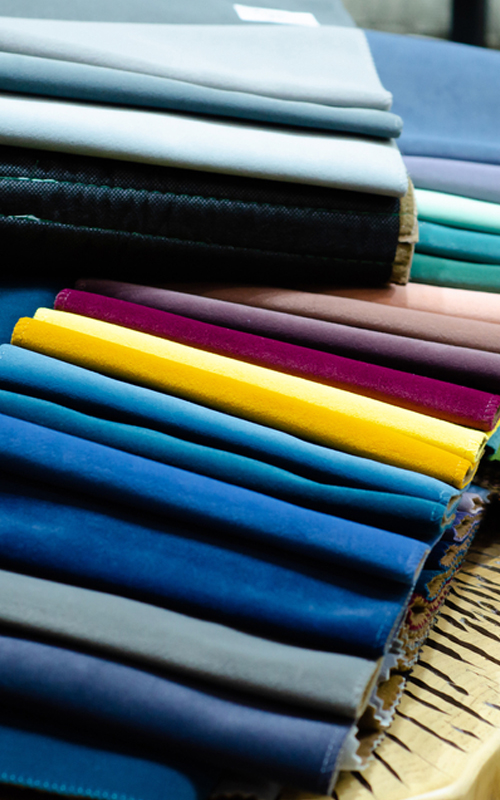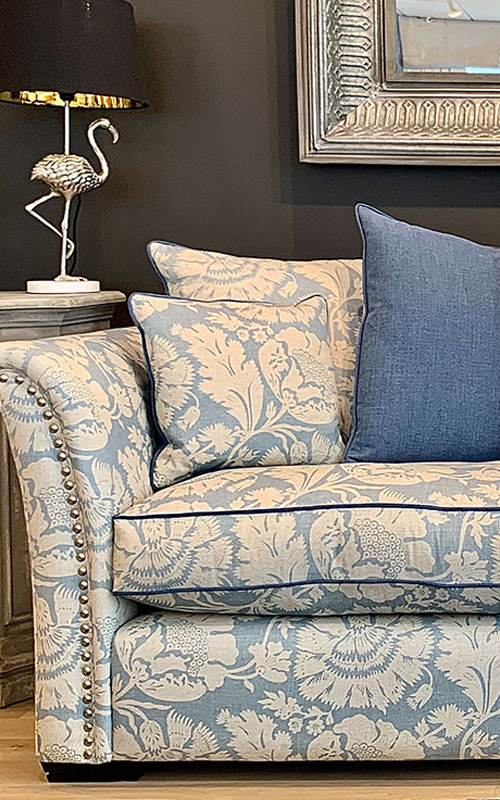 Fabric is equally comfortable and certainly provides you with the greatest choice. Fabric is ideal if you want to customise your piece of furniture and suit its colour and style to your existing décor. Sofa fabric can turn a sofa into the focal point of a room, particularly if you choose something which pops with colour, is patterned or provides a contrast to the wall colours of a room. The fabric itself will affect your levels of comfort, so ask for swatches and really (and literally) get a feel for what might best suit your preferences. Read our article Leather or Fabric Sofas for further considerations when deciding on the right fabric for you.

Time to take your pick!
A bespoke sofa from Oliver Matthews guarantees you great quality, style and comfort, meaning you can buy with confidence and enjoy a piece of furniture that will last for many years, but remain looking as good as new. A comfortable sofa makes all the difference to your living space, so find your perfect match today by browsing our collection of hand-crafted sofas or by getting in touch with our expert team for further advice.