How To Choose A Sofa Colour
Choosing the right luxury sofa for your living room is no easy process, with colours, textures, shapes and sizes to consider, you want to make sure your investment is the right one for your home. Taking into account your living room's colour schemes, the type of material you want,  your home's lifestyle and much more, setting the right tone in the room is vital as the sofa piece is the focal point of any room. 
‍
With over 100 styles to choose from, here at Oliver Matthews we have more than enough colours to choose from to ensure you choose the bespoke sofa colour that's right for your living room. While the decision primarily comes down to personal style preferences, here is just an insight into the key tips and tricks to consider in the process of decorating your home with a new and modern sofa.

Choosing between subtle bespoke sofas or making a statement
If you are starting this process with a fresh and open mind to choosing the right sofa for your home, the best place to start is by asking yourself whether you're after a statement piece of furniture or something a little more subtle. Once you have got your style preferences nailed, your choices are narrowed and the decision making becomes a lot easier.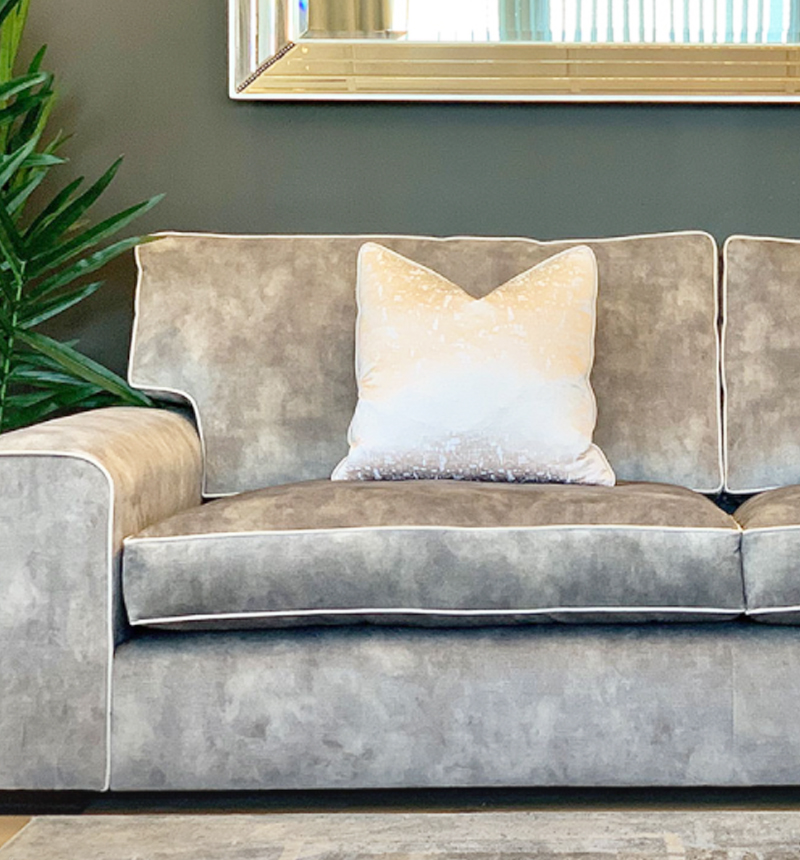 For those looking to make a statement in your living room, then you will most likely be drawn to the bright colours, bold patterns, or rich materials such as leather or suede to make a vibrant look in your room. However, if you are looking to create a calmer atmosphere in your living room, more understated bespoke sofas might feature more neutral-coloured fabrics such as greys or tans and have less by way of a pattern. If so, our latest article titled How To Style A Grey Sofa In Your Living Room might be a good read.
Your Living Room's Existing Colour Scheme
When choosing your new sofa, taking your living room's existing colour scheme into consideration is vital to ensure you don't clash with colour through your new furniture piece. Asking yourself how your sofa will fit into your existing colour scheme can go one of two ways- either you're looking for a cohesive look and want your new sofa to blend in seamlessly, or you want it to stand out and offset your existing colour scheme.
If you are looking for a sofa that will blend in with your current contemporary living room furniture and colour schemes, then opting for a sofa of a similar shade to what you have on your walls is a great way to combine the colours. A room that is painted in neutral colours often calls out for a neutral-coloured sofa. After all, grey and coffee colours fit in with just about any colour scheme to achieve the right tone you're looking for.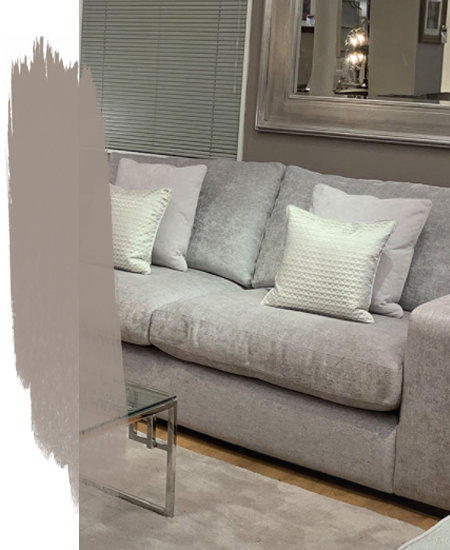 Perhaps you have gone down the route to make a statement, then considering bespoke sofas that stand out from the rest is the best way to draw attention to your living room. A great way you can select a contrasting colour for your new signature sofa piece is by looking at a colour wheel and picking a sofa material at the opposite end to your current décor.
Opting for a lighter or darker shade: Sofa colour combinations
Another aspect to consider for choosing your new bespoke sofa colour is whether to opt for lighter or darker shades to complement your living room. For example, if your living room is quite small, then a darker sofa will only appear to fill out the room. In this scenario, opting for a lighter coloured sofa will open up space and create a much bigger feel to the room. As well as the size of your room, other features also create an effect on how your sofa will look.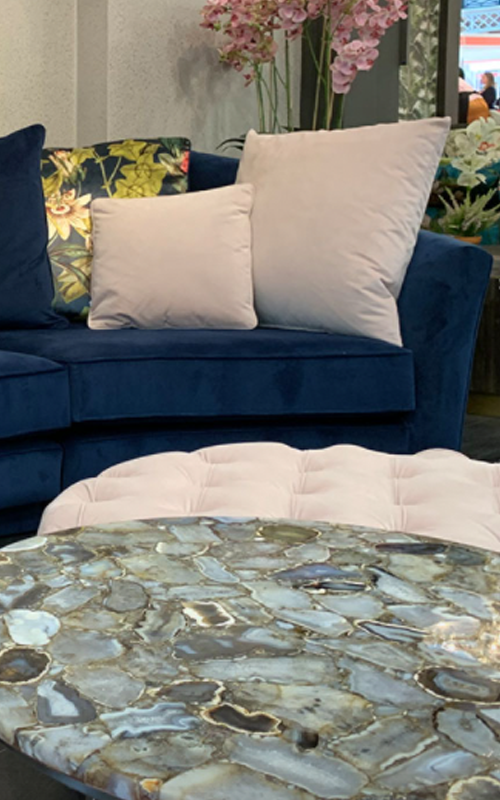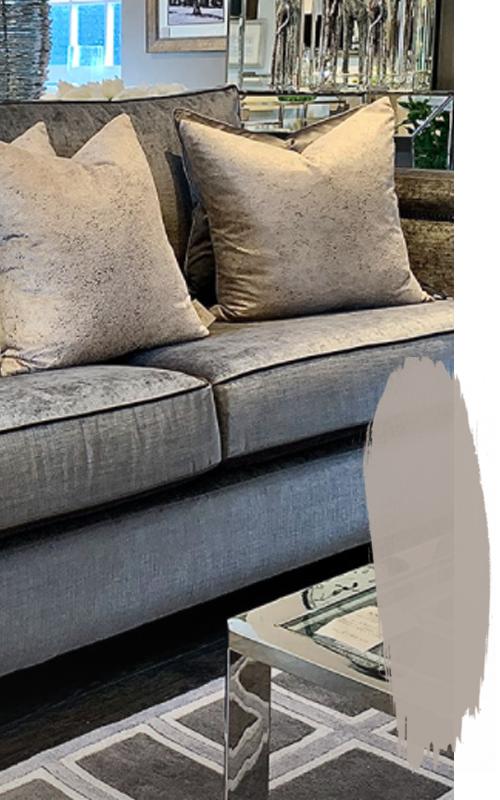 If you have light coloured carpets or lighter wood flooring, a pale coloured fabric might make the room look a little plain, so something darker could have the effect of breaking that monochrome look. Similarly, if you have dark hardwood floors or a darker carpet and dark walls, a paler coloured sofa can stand out. Whether you go for a light or dark hue, try to visualise the overall effect your sofa will have once it's in place.
‍
You can also create stunning sofa colour combinations by considering the colours of your sofa cushions. One style to opt for is incorporating a neutral, timeless sofa that looks cohesive in any room, and combining it with some bold cushions to make a statement. This allows for switching up your colour scheme regularly, without the extensive costs of changing your sofa's fabric when new trends are in and you're bored of your living room's colour scheme.

Lifestyle: choosing the right sofa fabric
How future trends can impact your luxury sofa
Sofas are an investment, and you'll probably want yours to last you for many years to come. As fashion trends tend to come and go, it's best not to be swayed by what's currently on trend right now. In the upcoming years, what was once a stylish sofa may start to look very outdated, which is something every homeowner wants to avoid.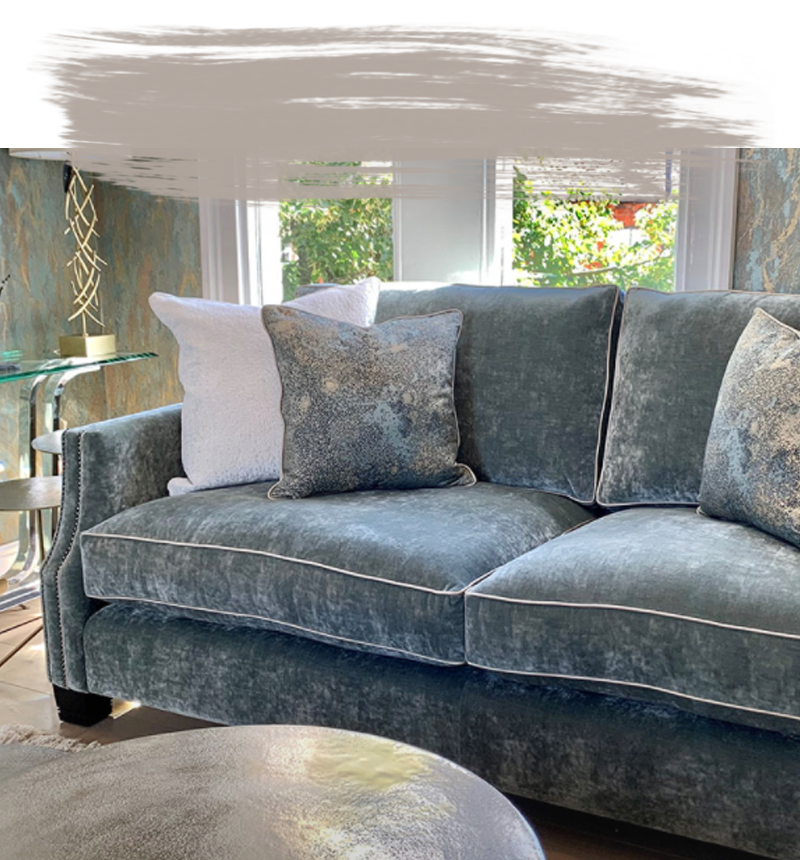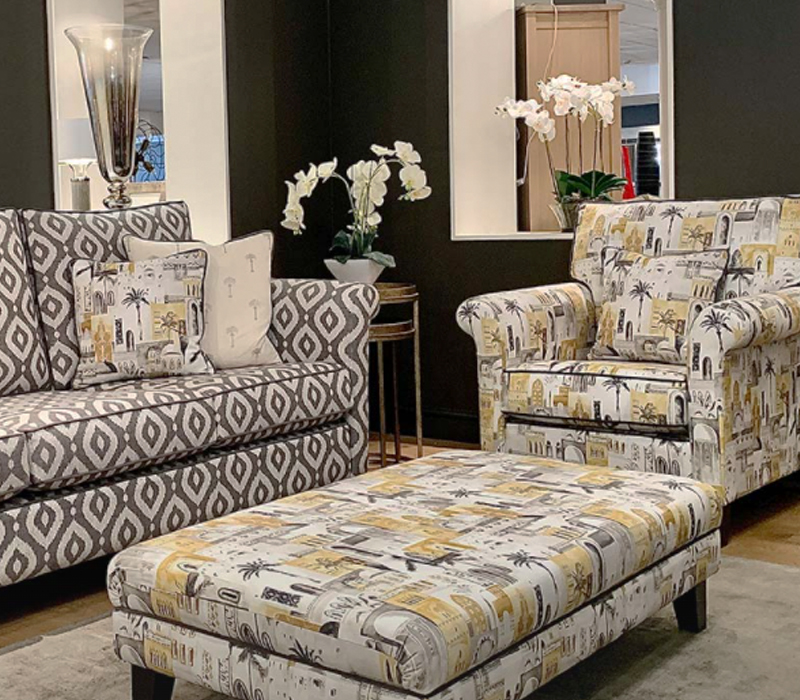 By avoiding the colours which are in vogue right now, you have a much better chance to future-proof your sofa. Opting for neutral colours and timeless patterns is a safe bet to keep your living room stylish throughout the years of its use. As well as this, if there's a chance you might move home, making this trusty choice saves you in times when you have to start all over again with the decorating.
Taking the plunge and choosing your new bespoke sofa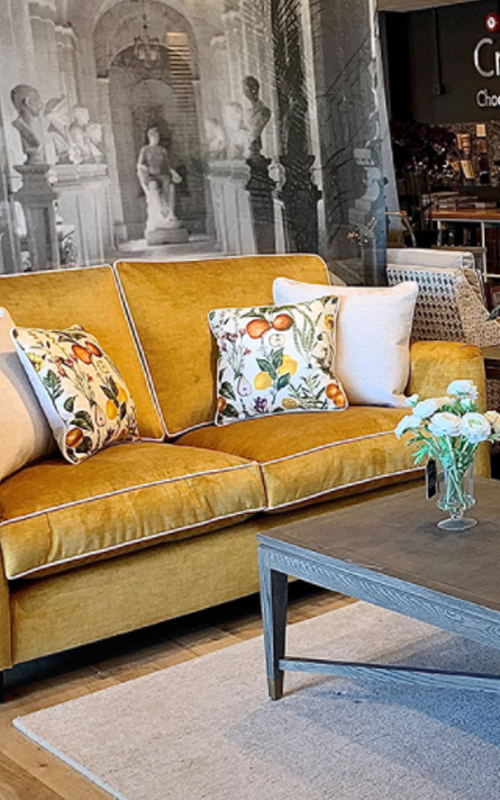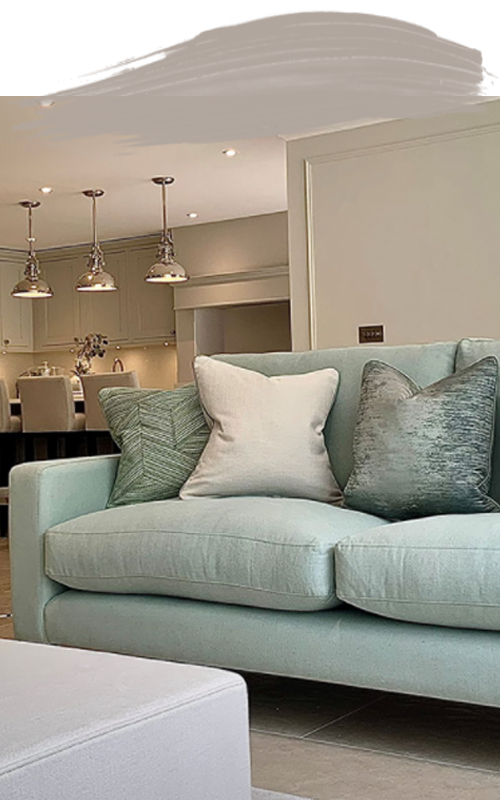 Are you ready to take your pick for the colour of your new sofa? Browse our range at Oliver Matthews Furniture today to find your new sofa to fit your style preferences. You may have a clear idea of your new style, colour, and materials in mind, but if you are still undecided then our team of experts can offer advice to help you find the perfect sofa for your home. Our bespoke sofa gallery can also help to inspire you. With customised furniture to cater to each and every one of your individual needs, get in touch to find out more about purchasing a sofa from our excellent collection.